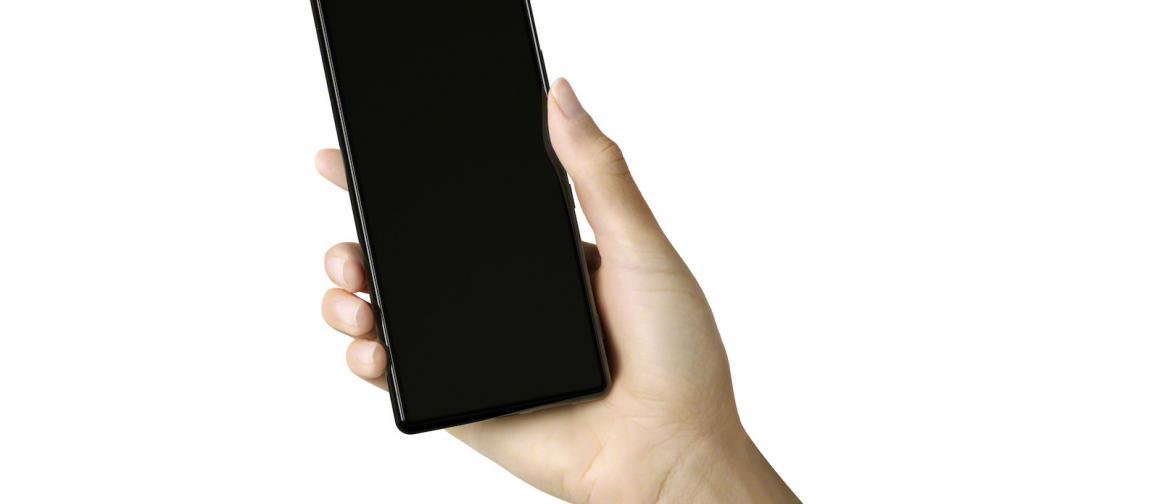 During Sony Kando Trip there was buzz about the Experia 5 smartphone. One of the things I enjoy most about Kando is getting to meet various product managers and asking what they're excited about. Besides the venue, locations around Bend, influencers and models, they talked to me about the new phone.
That's because it's built with Sony's imaging tech, like Eye AF. I use an iPad mostly when traveling, but for a creative entertainment experience in a sleek and compact design, the Experia is impressive.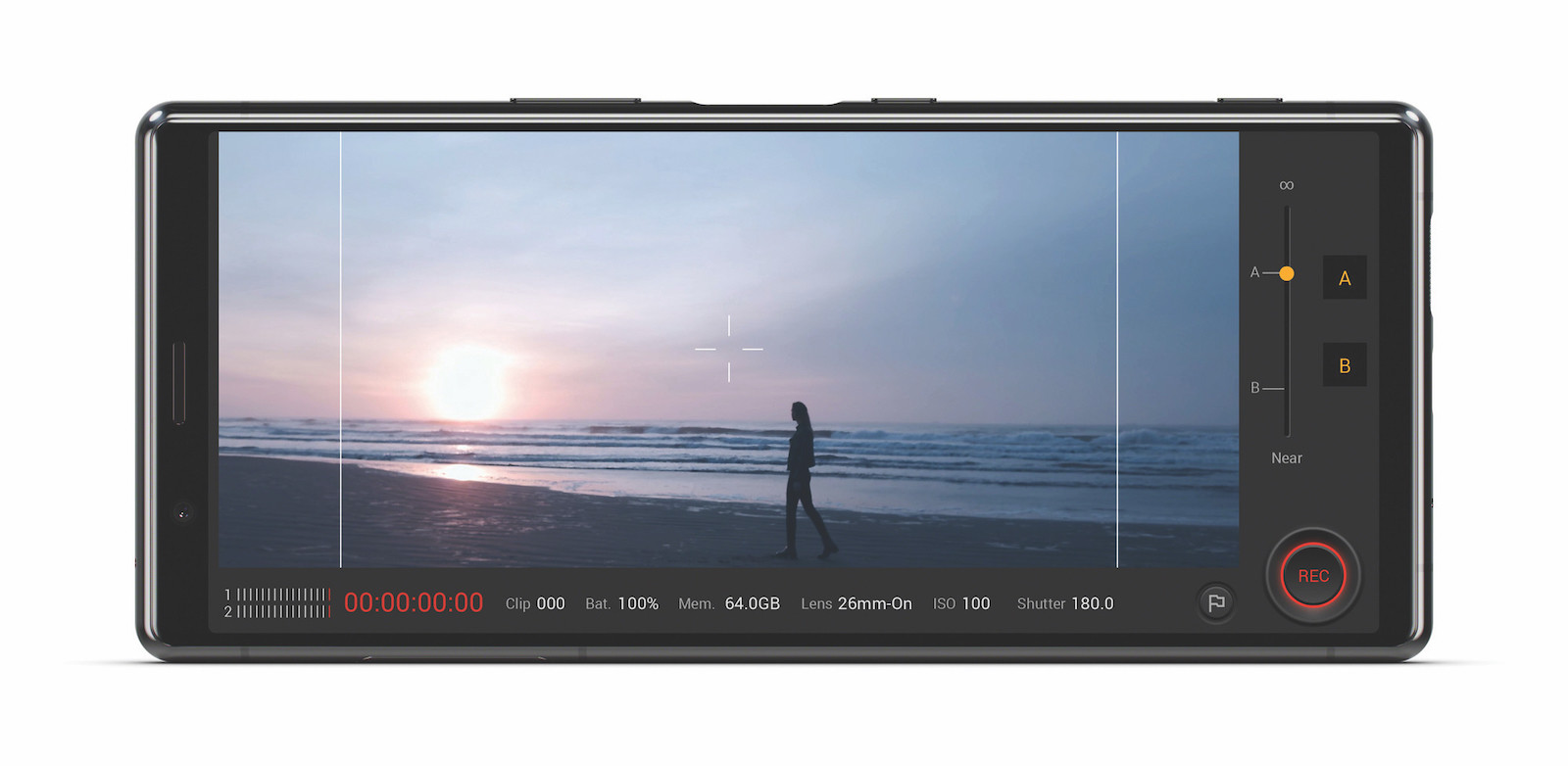 So is the CineAlta editing. Sony spent a ton of time on their editor and it shows. The triple camera system equates to a 16mm lens for super-wide angle shots, a versatile 26mm lens, and a 52mm portrait and tele lens (35mm equiv.)
That's plenty for travel.
The best part is the new Xperia 5 includes Sony's acclaimed Eye AF technology,  plus continuous burst shooting at up to 10 fps with AF/AE tracking (Auto Focus and Auto Exposure) calculations happening at up to 30 fps, allowing it to capture moving subjects with precision focus and optimal exposure.  The main 26mm camera features a bright F1.6 lens and Dual Photo Diode image sensor with extremely large 1.4μm pixel pitch, enabling it to produce beautifully sharp low-light images.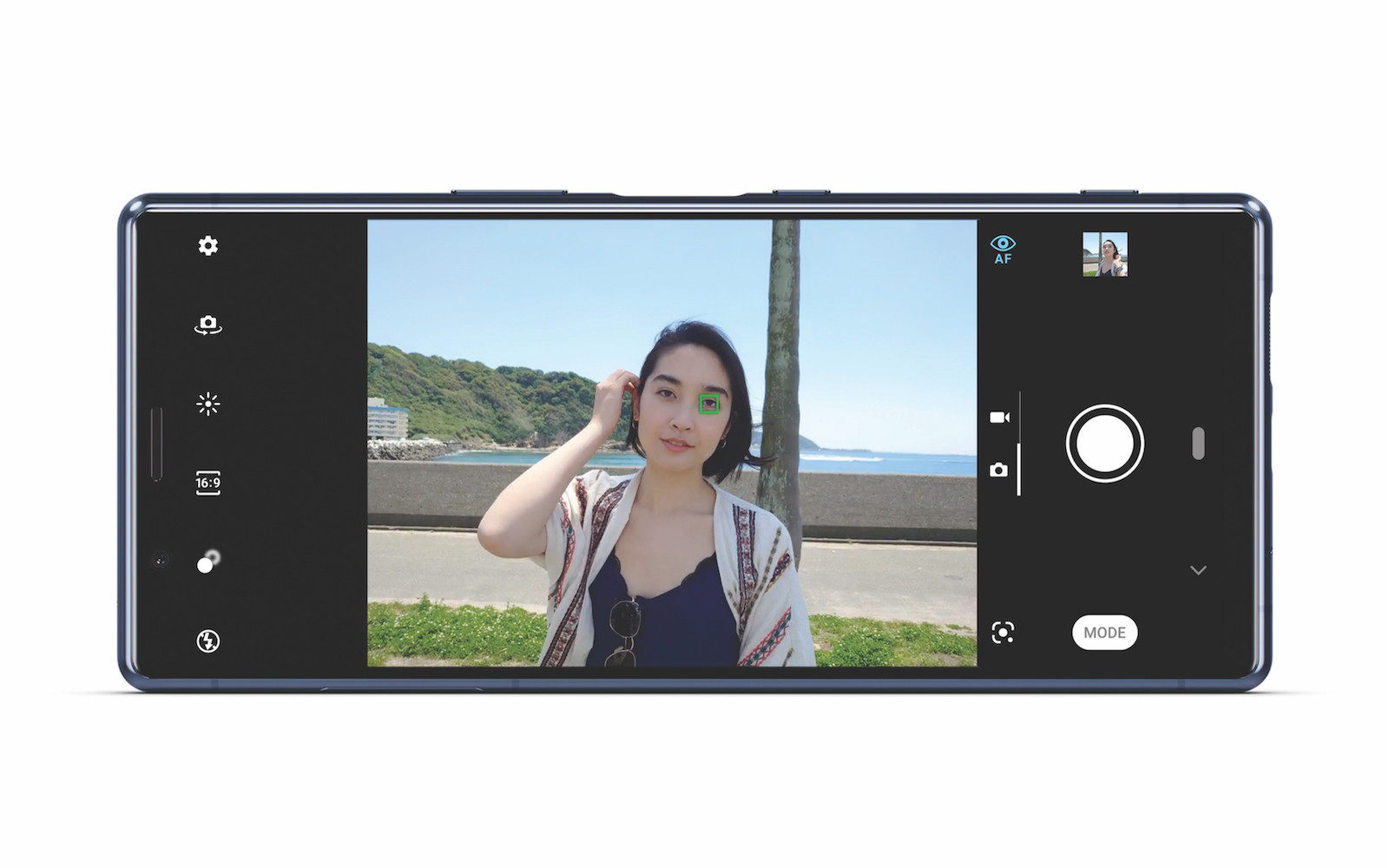 Considering I shoot primarily with Sony's mirrorless cameras, seeing what they're doing in a phone is impressive.
Xperia 5 Smartphone Features
Triple camera array with critically acclaimed Eye AF technology from Sony's Alpha cameras, continuous burst shooting at up to 10 fps AF/AE tracking (Auto Focus and Auto Exposure) with increased calculations up to 30 fps
21:9 CinemaWide™ 6.1 inch Full HD+ OLED display with BT.2020 color accuracy
Sleek and compact body with a sophisticated pocket friendly design
Improved Game enhancer allows you to record your gameplay as well as change your voice
I learned that with the Xperia 5 Sony brought what their customers loved from the Xperia 1 into a smaller design. Xperia 5 has the latest flagship Qualcomm Snapdragon 855 Mobile Platform with the integrated X24 LTE Modem for enhanced performance with gigabit LTE connectivity. It also features 4 x 4 MIMO technology supporting all LTE bands, uniquely including low-bands, so you're connected even in areas with weak signal coverage.
To top that off, the Xperia 5 has Smart Stamina, USB PD fast charging and a 3140mAh battery to keep your device running all day. Available in November, the retail price is $799. The 128G Xperia 1 costs $949 on Amazon.
…
My daily shooter is Sony a9 II with a vertical grip and various Sony lenses attached like the FE 20mm F1.8. Find more gear recommendations in our shop. As an Amazon Associate I earn from qualifying purchases.