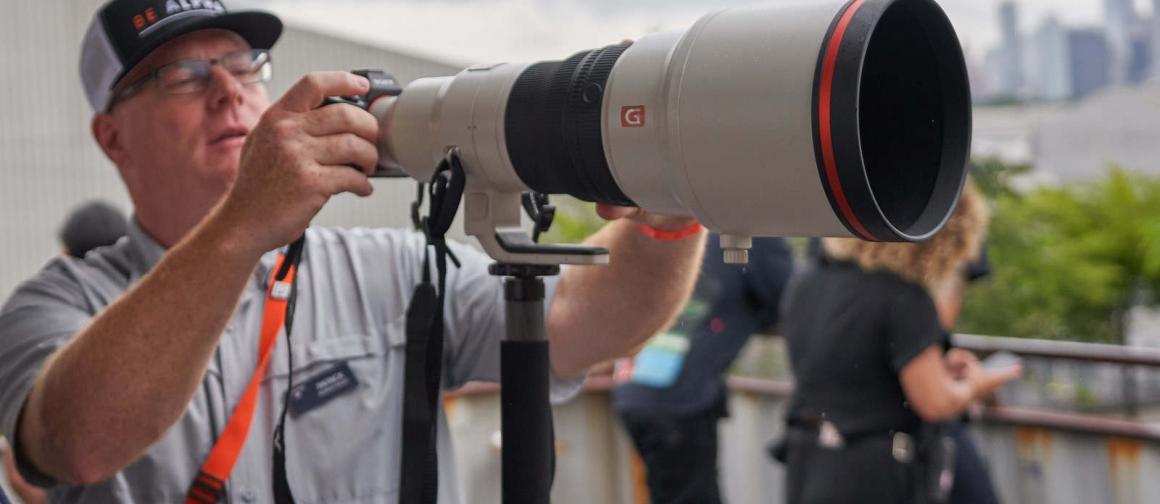 Sony's killer feature is Eye-AF and along with that, Face Detect. In his latest YouTube upload, my friend Patrick Murphy-Racey describes how he got the shot at the US Open with the new Sony FE400mm f/2.8GM lens.
When shooting tennis, the net often catches a focus system's attention when tracking a subject, so PMR used wide AF, Eye-AF, and as a back up face detect. What that settings choice did was allow him to freely compose with a wide angle while shooting knowing that the camera is going to first find a face, lock, and then track their eyes.
In cycling, helmets and visors often obscure the eyes of the subject, so I use the same settings to first have a wide area and then lock onto their face. See this frame below from a continuous set I took for Bike Hugger.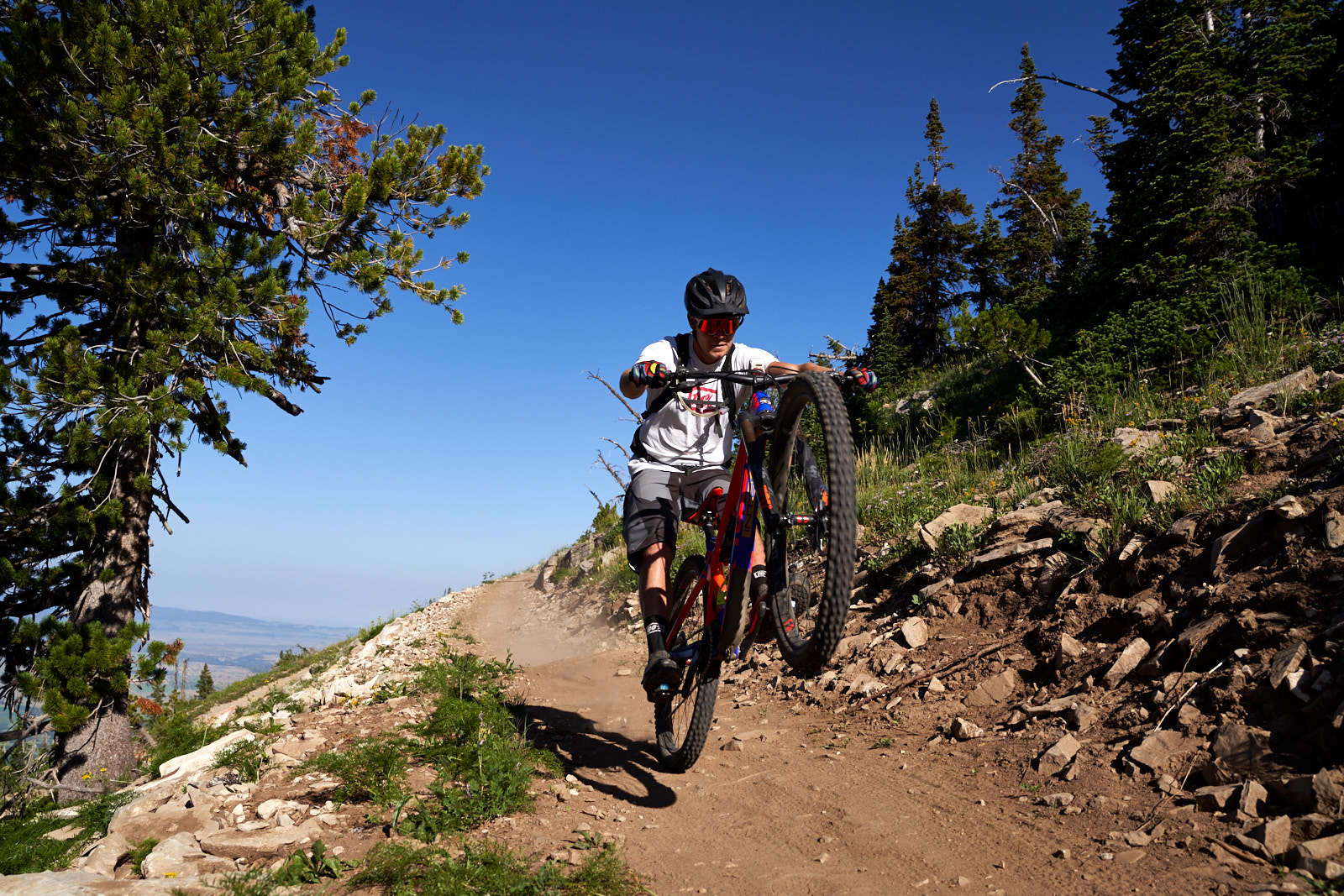 The mountain biker's eyes are obscure from shadow off the helmet visor and googles, but the a7R III with the FE 24-70mm f/2.8 G Master locked onto his face, and I got the shot without using the joystick.
For you settings geeks, PMR is in Manual mode, f/2.8, 1/4000th and….
Wide Area AF
Face Detect On
Back button AF on
AF-ON button.
My settings for the shot from the Grand Targhee were the same, but at 1/1000.
If you don't have the opportunity to shoot with PMR like I have, then read his blog where he continues the discuss of how Sony's tech has made him (and me) a better shooter.
When you have EyeAF that nails sharp eyes without thought, Face Detect AF as a backup to EyeAF, and you are seeing the image before you shoot it, you don't shoot a ton of extra frames.  When I shot Canon and Nikon, I would typically overshoot constantly because I love to use fast glass wide open and I never was quite sure if I had eyes sharp.  Now, I'm shooting with such a high level of confidence that it's extremely rare that I delete a file because it's not sharp.  I'm more editing moments than out of focus photos.
…
My daily shooter is Sony A1 with a vertical grip and various Sony lenses attached like the FE 20mm F1.8. Find more gear recommendations in our shop. As an Amazon Associate I earn from qualifying purchases.