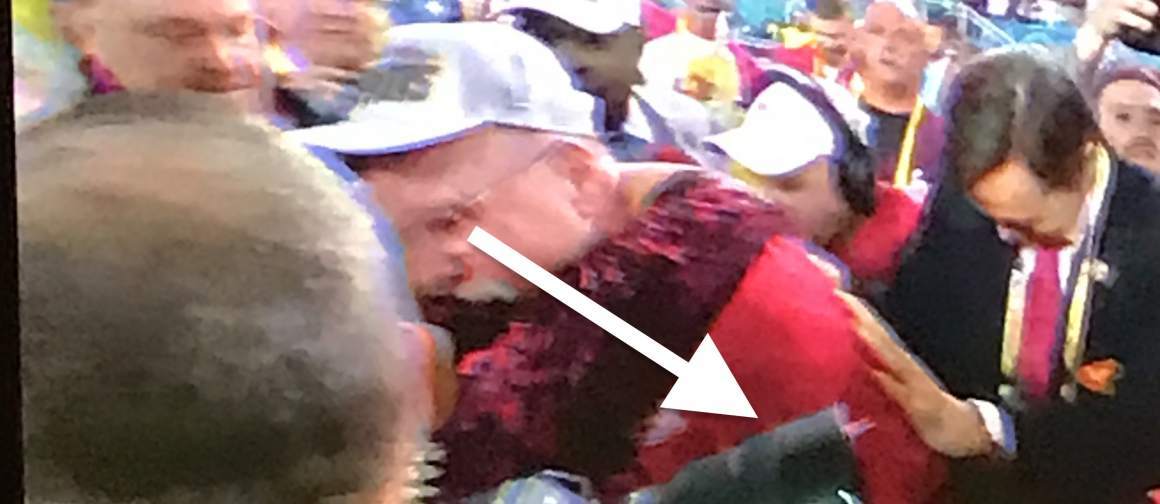 There was a sports journalist (I'm sure more too) with a Sony camera at the SuperBowl. Just as the Chiefs celebrated their win, the camera was front and center.
I didn't see an Xperia phone on the back of the body, so the images weren't being broadcast live, but still, great to see a Sony Alpha camera at the SuperBowl.
The Skycams were rigged with Sony video cameras as well. The high Skycam used a Sony HDC-P50, capable of shooting in 4K. The low version is fitted with a Sony HDC-P43, a POV camera also capable of shooting in 4K and at a high frame rate. Both were outfitted with Fujinon lenses.
According to Sports Video, Fox Sports deployed 3 Sony UHC-8300's. That's a first for an NFL postseason game.
…Eight 4K and three 8K cameras were in the mix. Used for zoom and replay functions: the 4K cameras at the high end zone and down the line, the 8K cameras on the sidelines and benches. Two of the 8K cameras provide up to 12X zoom replays. The third shot the entire field. The 4K cameras allow 6X zoom replays.
Ultimately, Fox, like CBS the year before, chose the best performing cameras in the business.
…
My daily shooter is Sony A1 with a vertical grip and various Sony lenses attached like the FE 20mm F1.8. Find more gear recommendations in our shop. As an Amazon Associate I earn from qualifying purchases.