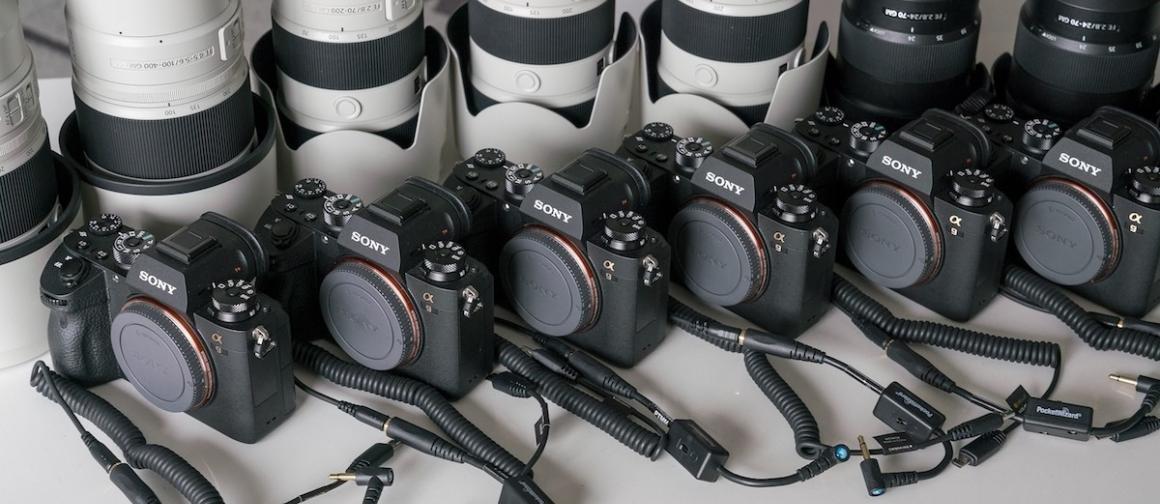 Ed note: since this was first posted, Sony has released firmware updates for the a9 and mark 3 versions of the a7 adding significant new features no other camera has.
Sony has just announced some amazing (though not unexpected) new stats proving that they are number one is mirrorless sales—that's going to grab headlines, but another fact I'll explain is equally as important.
The first bit of crucial news is that Sony has held the number one spot in the full frame market for the entire first half of 2018. According to the press release, (see below), four out of every ten full-frame cameras sold in the U.S. are from Sony.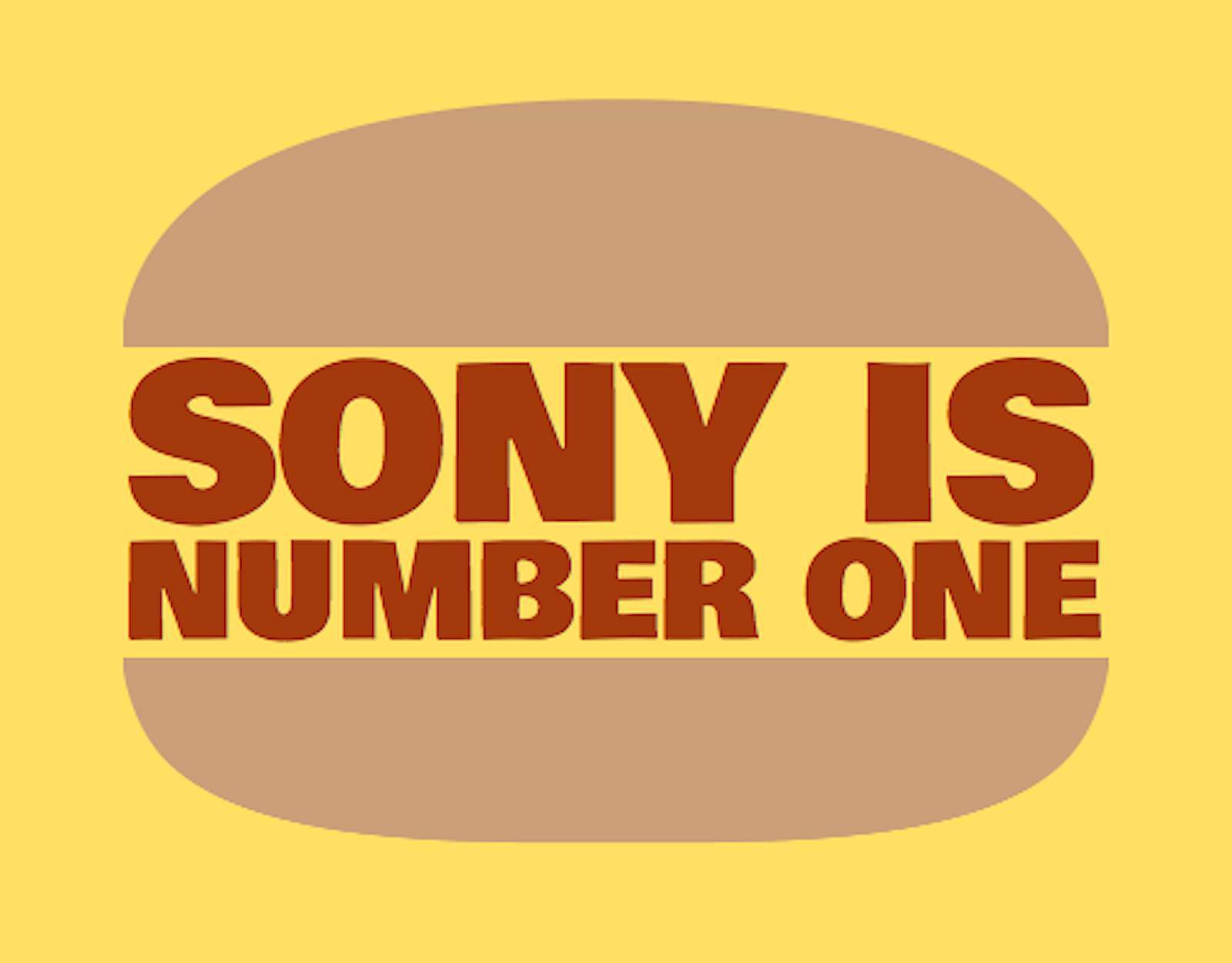 The second important stat though is that Sony has also held the top spot in mirrorless cameras in both units-sold and dollars for the last six years.
This news should come as a bit of a shock to the Nikon and Canon fans that have recently been flooding the comment sections of the photography world with memes depicting the death of Sony's digital imaging business at the hands of the upcoming Nikon mirrorless camera.
Holding the number-one spot for all of 2018, Sony's not going anywhere, no matter what cameras come from Nikon or Canon.
This is especially true when you consider that Nikon and Canon will largely be selling mirrorless systems (when they arrive) to their existing DSLR shooters. Nikon and Canon would have to upend the full frame market to unseat Sony.
Considering that Sony has invested billions of dollars into their imaging operations (see this story on smartphones) and has been responsible for all of the recent advances in full frame cameras, and this starts to look like a position Sony's likely to hold onto.
I'm almost more impressed to find out that Sony has been the leader in the sales of mirrorless cameras for six years—essentially since before their full-frame cameras started shipping. When you think of the actual size of the mirrorless market, this is amazing.
Olympus and Fujifilm particularly have their loyal supporters, but it seems they're not selling like Sony.
While the last few years of camera development and product releases from Sony have been exciting, we are about to enter the most competitive era since digital photography overtook film. The traditional dominance in this marketplace has been completely shaken up with a new player in the number one spot, and the traditional players playing a massive game of catch-up.
With Sony in the number-one spot—and with a hell of a head start–Nikon and Canon are going to have to try to out-innovate a company that's the leader in sensor design. (Let's face it since Nikon buys its sensors from Sony, they're not really in the innovation business these days, and Canon has been updating cameras on a four-year cycle.)
Congratulations Sony
Congratulations to Sony for the market position news, I'm impressed, and knew you had it in you.
Sony Celebrates No.1 Overall Position in U.S. Full-frame Cameras with Launch of Historic "Be Alpha" Campaign
— The Leader in Full-frame Empowers Creators of all Types to Continue to Innovate, to Lead, to Push the Limits, to "Be Alpha" —
SAN DIEGO, Aug. 15, 2018 – Sony Electronics, Inc. – a worldwide leader in digital imaging and the world's largest image sensor manufacturer –today announced that it has overtaken and held the No. 1 overall position in the United States full-frame interchangeable lens camera market in the first half of 2018, in both dollars and units¹.  In fact, four out of every 10 full-frame cameras sold during this time period have come from the Sony brand¹.
Additionally, Sony has announced that within the overall mirrorless market, it has held the No. 1 position in both dollars and units for more than six years².  These strong results can be attributed to the company's leadership in transitioning the market from older DSLR technology to next-generation mirrorless cameras.
Much of Sony's recent success has been driven by sales of the acclaimed α7R III and α7 III models, as well as the rapid adoption of the α9 camera amongst professional sports photographers and photojournalists.  The brand's extremely active community has played a major part as well, as evidenced by the strong engagement on key social platforms like Instagram, where the official @SonyAlpha page has just surpassed the coveted one million followers count.
As a celebration of these historic achievements, Sony has announced the launch of its extensive "Be Alpha" campaign that will connect creators of all types with the brand and its ever-growing roster of talented photographers and videographers.
"We're extremely proud of achieving No. 1 overall share in Full-frame cameras in the US market, as well as holding a strong No. 1 share in the mirrorless market for six years running" said Neal Manowitz, vice president of Digital Imaging at Sony Electronics.  "More than anything, we owe this to our community. It is our pleasure to create for you, the true creators. You pushed us to innovate, to change, to continually adapt, and your voice remains core to everything we do."
Manowitz added, "To 'Be Alpha' is to be a leader, to be an innovator, to stand out amongst the crowd.  It represents everything we stand for as a brand. Our campaign will celebrate the extended Sony community, while also shining a light on the topics that that we are most passionate about – diversity, conservation, equality and much more."
Sony's "Be Alpha" movement will be headlined by a series of community events in major markets throughout North America in 2018 and beyond, beginning with the official launch event on August 19th, World Photography Day, in New York City.   The campaign will encourage all creators to get involved by sharing their own "Be Alpha" content on all relevant social platforms while tagging #BeAlpha.
The "Be Alpha" campaign will also feature programs that are designed to foster growth in both the current and next generations of imaging professionals, the most notable of which being the flagship "Alpha Female" program.   This multi-tiered, female exclusive program is Sony's thoughtful response to the imaging industry's well-documented diversity challenges. It will include a variety of grants and mentorship opportunities for female photographers and videographers, as well as the production of several large-scale industry events.  Additional details to be released soon.
All key information regarding Sony's "Be Alpha" movement, including the campaign launch video, will be hosted at www.alphauniverse.com/BeAlpha.  This page will be continually updated with information on new events, content pieces and more.
A variety of additional stories and exciting new content shot with Sony products can be found at www.alphauniverse.com , Sony's community site built to educate, inspire and showcase all fans and customers of the Sony α brand.
A chart summarizing Sony's rapid growth in Full-frame market is included below: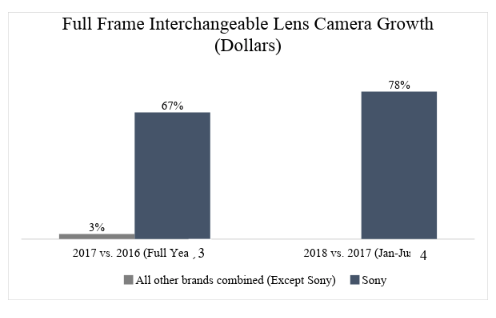 Source: The NPD Group, Inc., U.S. Retail Tracking Service, Detachable Lens Camera, Sensor Size: Full Frame, Based on dollar and unit sales, Jan. – June 2018.
Source: Sony internal historical data sources.
Source: The NPD Group, Inc., U.S. Retail Tracking Service, Detachable Lens Camera, Sensor Size: Full Frame, Based on dollar sales, Jan.- Dec. 2017 vs. Jan.- Dec. 2016.
Source: The NPD Group, Inc., U.S. Retail Tracking Service, Detachable Lens Camera, Sensor Size: Full Frame, Based on adjusted dollar sales, Jan.- June 2018 vs. Jan.- June 2017. Sales are adjusted for 5wk Jan. 2018 vs. 4wk Jan. 2017.
…
My daily shooter is Sony a9 II with a vertical grip and various Sony lenses attached like the FE 20mm F1.8. Find more gear recommendations in our shop. As an Amazon Associate I earn from qualifying purchases.