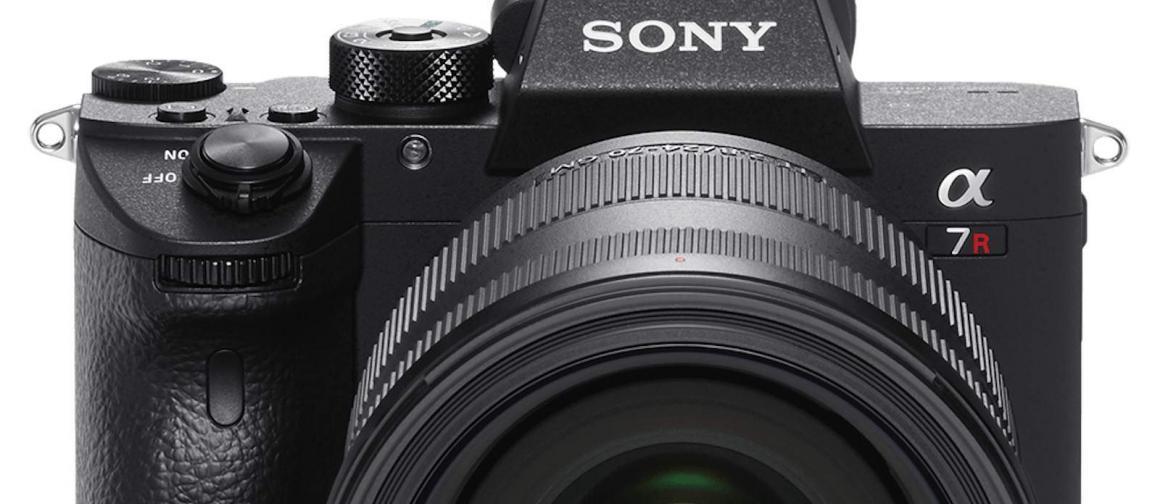 Following yesterday's announcement about their number one market position and the launch of the #BeAlpha campaign, next up Sony will celebrate World Photo Day with an event in Brooklyn.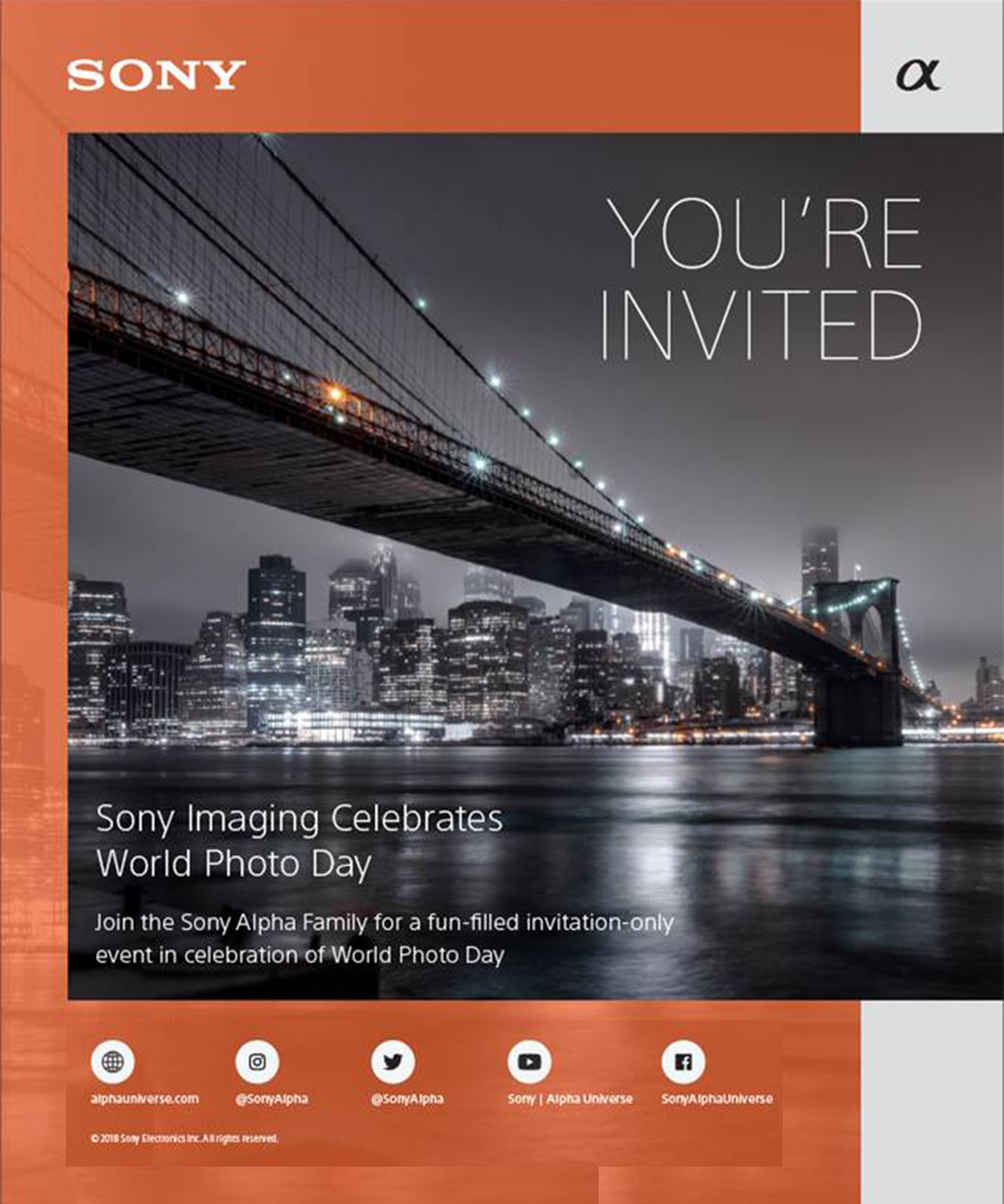 I've RSVP'd and will post from it this weekend here and on Instagram.
What I'm excited about is the event has been designed to offer a creative playground for photographers, with a variety of awesome photo experiences and the latest Sony gear for us to shoot with.
And, learn first hand what the #BeAlpha campaign is all about.
Sony told me they'll have cameras, lenses and models available to stage my own photo shoot. I heard there's a troupe of dancers performing and @hyo_joo a Korean longboarder.
Flying from Seattle and straight to the event, I'm a bit concerned about jet lag, and Sony has that handled too with professional sets that'll constantly change throughout the day. It's like a camerapalooza with a massive installation by artist @cj_hendry, food and drinks served too.
I can't think of a better way to Celebrate World Photo Day than with Sony and their #BeAlpha campaign. Considering I just got lucky concert photography shots, I'm most interested in the keynote by Mark Seliger.
About World Photo Day
World Photo Day originates from the invention of the Daguerreotype, a photographic process developed by Frenchmen Louis Daguerre and Joseph Nicephore Niepce in 1837.
On January 9, 1839, the French Academy of Sciences announced the Daguerreotype process. On August 19, the French government purchased the patent and announced the invention as a gift "free to the world".
62 years later, a color photography was invented by Frederic Eugene Ives. The Photochromoscope system used subtractive color theory with a one-shot stereoscopic camera to create primary colors. This system was not affordable and had very little commercial success.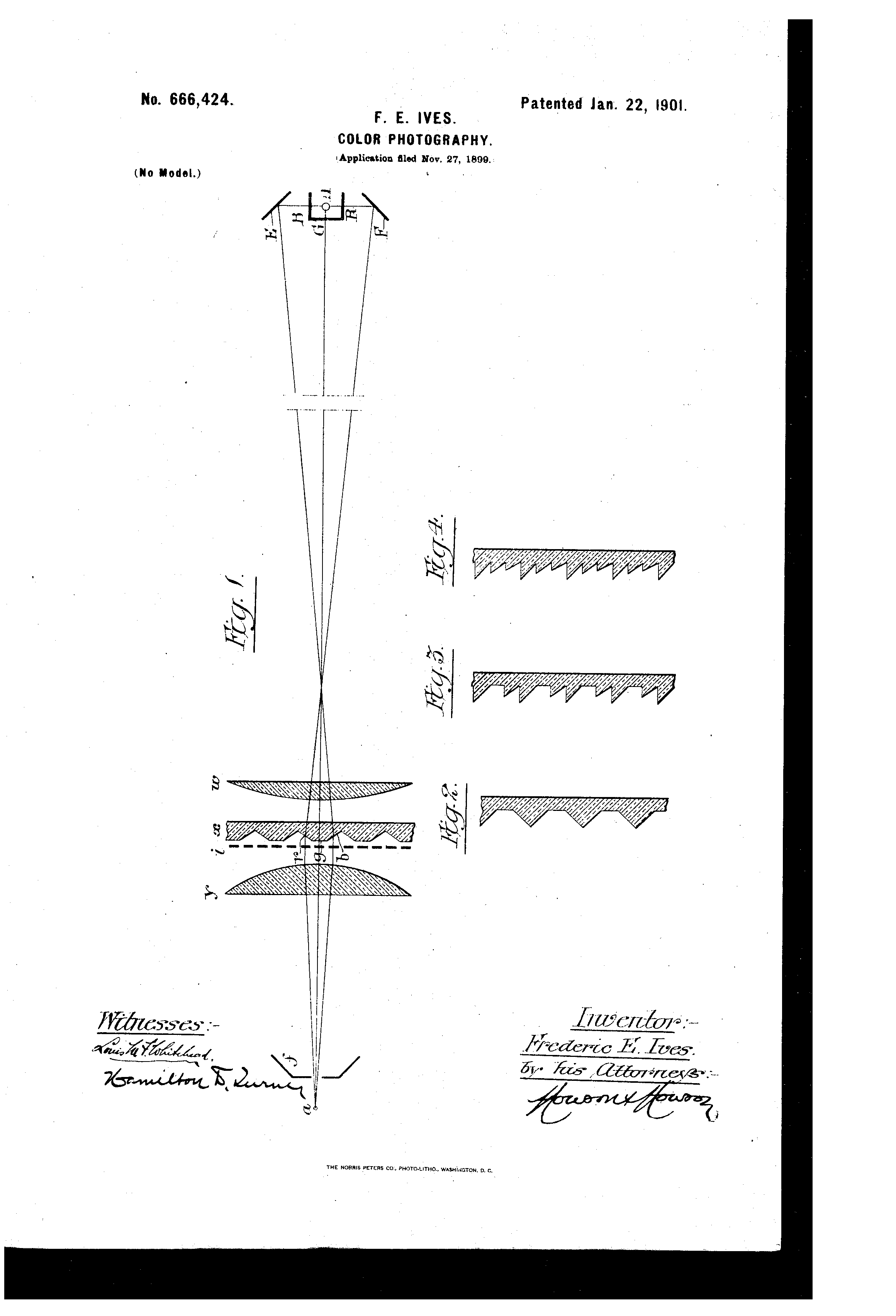 But Ives continued to innovate and developed a halftone photoengraving process that is used in newspapers and laser printers today.
Considering the timeline from a Daguerreotype to the Photochromoscope and now, it makes what Sony has achieved in 8 years even more remarkable. They've upended 100 years of sales data. Up until now, Nikon and Canon have held the top two spots for the history of photography.
Sony stayed making full-frame cameras in 2013. Nikon started in the 1940s. That means almost all of Sony's user base is by definition switchers. Considering fewer people enter the market each year than exist in the market, Sony sales are mostly mirrorless switchers.
#BeAlpha indeed.
…
My daily shooter is Sony A1 with a vertical grip and various Sony lenses attached like the FE 20mm F1.8. Find more gear recommendations in our shop. As an Amazon Associate I earn from qualifying purchases.