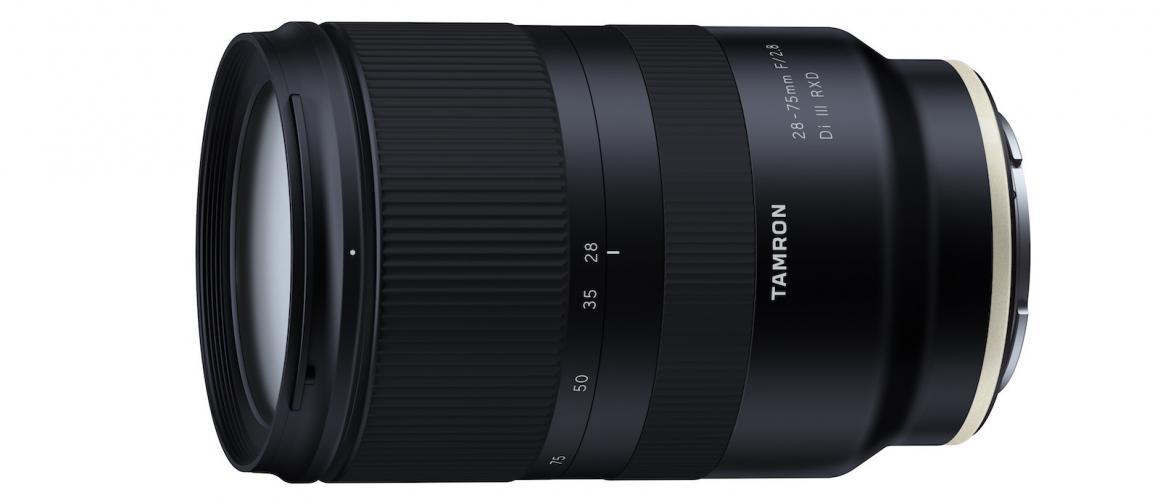 Today, TAMRON announced the development of a high-speed standard zoom lens for Sony full-frame mirrorless cameras, the Model A036. Tamron, like Sigma and Zeiss, is respected by photographers like an original manufacturer.
TAMRON's announcement shows that Sony is a big enough player that the third-party companies need to make lenses to support them. And it's one less lens line that needs an adapter. Sigma hasn't made any full-frame mounts yet, they do have a mE Mount conversion service and make APS-C E Mounts, like the excellent 16 f/1.4
The 28-75mm F/2.8 Di III RXD (Model A036) also signals that Tamron will further expand and improve its lens lineup for Sony's full-frame cameras.
Expect the TAMRON Model A036 to deliver superb optical performance, including sharp image quality with beautiful background blur effects (bokeh). The dynamic wide-angle will also offer photographers the ability to express themselves like never before thanks to a minimum object distance of 7.5 in at the wide angle zoom setting.
The lens's usefulness and versatility are enhanced by its compact size and it's lightweight, measuring only 4.6 in and weighing 19.4 oz. The Tamron model A036 incorporates an all-new high-speed and precise AF driving system.
The RXD (Rapid eXtra-silent stepping Drive) stepping motor unit operates with remarkable quietness, making it ideal for video use on the a7SII. The lens also features moisture-resistant construction that is helpful in outdoor photography, plus hydrophobic fluorine coating that is highly resistant to fingerprints and debris.
Most interesting to me is the native E Mount the lens will work Sony's "Direct Manual Focus (DMF)." That's how I shoot most of the time. TAMROM didn't say, but it should also work with Eye-AF.
TAMRON Model A036 Features
Superb optical performance, including both outstanding image quality and beautiful background blur effects (bokeh), provided by fast F/2.8 aperture.
Comfortably lightweight (19.4 oz) and compact (4.6 in).
Close-focusing; Minimum Object Distance: 7.5 in at wide-angle setting and 15.3 in at the telephoto position.
All-new "RXD" stepping motor AF unit is extremely quiet and therefore perfect for video capture.
Exciting next-generation design keeping the brand consistency that is ergonomically superb.
Moisture-Resistant Construction and Fluorine Coating for weather protection.
Compatible with the "Direct Manual Focus (DMF)" feature that enables Sony cameras to instantly switch between autofocus and manual focus.
Pricing wasn't announced but the lens will ship this summer.
…
My daily shooter is Sony a9 II with a vertical grip and various Sony lenses attached like the FE 20mm F1.8. Find more gear recommendations in our shop. As an Amazon Associate I earn from qualifying purchases.