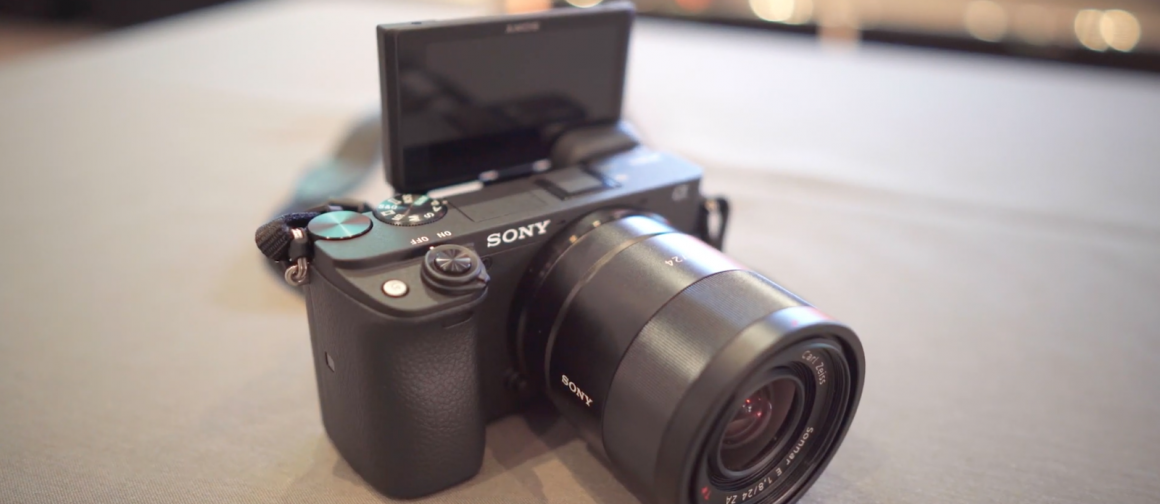 A camera like the just-released a6400 is in the domain of YouTubers and they've already had much to say about it. One of them, Ted Forbes just posted his reaction and shared it in a video titled a6400 the Best Vlog ever.
The big new features on this camera are a 180 degree flip screen, unlimited recording in video mode, an HLG picture profile and object tracking/AI integrated autofocus. This is an interesting release from Sony as it seems they have upgraded the a6300 and a6500 cameras specifically targeted at vlogging, but the autofocus system additions push this camera over the top for me. While they're not nearly as fast as the Sony a9, they do offer a new range of flexibility if you wish to track your subject in real time. The artificial intelligence algorithms intelligently track subjects with the ability to recognize color patterns in addition to face detection and eye detection. This opens up a considerable amount of accuracy in tracking subjects for things like sports.
I'm not a vlogger, so will take Ted's word for it. At launches like this, we hang out quite a bit. I make a short cameo in his video at the 9:31 mark and discuss the career opportunities YouTube offers creatives.
Sony Tech for Less
For $900, the a6400 packs a lot of Sony's tech into a compact size. It replaces the a6300 and sits just below the a6500 in the lineup. Compared to a full-frame camera, like the a7iii, the a6400 is compact because it's built around a smaller APS-C sensor.
The a6400 is perfect for travel and intended to replace a smartphone with much better photos. While smaller than the cameras in Sony's lineup intended for pros, it uses the same E mount so you attach anything from an expensive G Master lens to a budget-friendly Sigma.
Read more about the a6400 in the launch post. Here's a fav photo I took with it, shared on Instagram. As I shared there, "it's a $900 camera that'll take photos like a $3000 one."
…
My daily shooter is Sony a9 II with a vertical grip and various Sony lenses attached like the FE 20mm F1.8. Find more gear recommendations in our shop. As an Amazon Associate I earn from qualifying purchases.