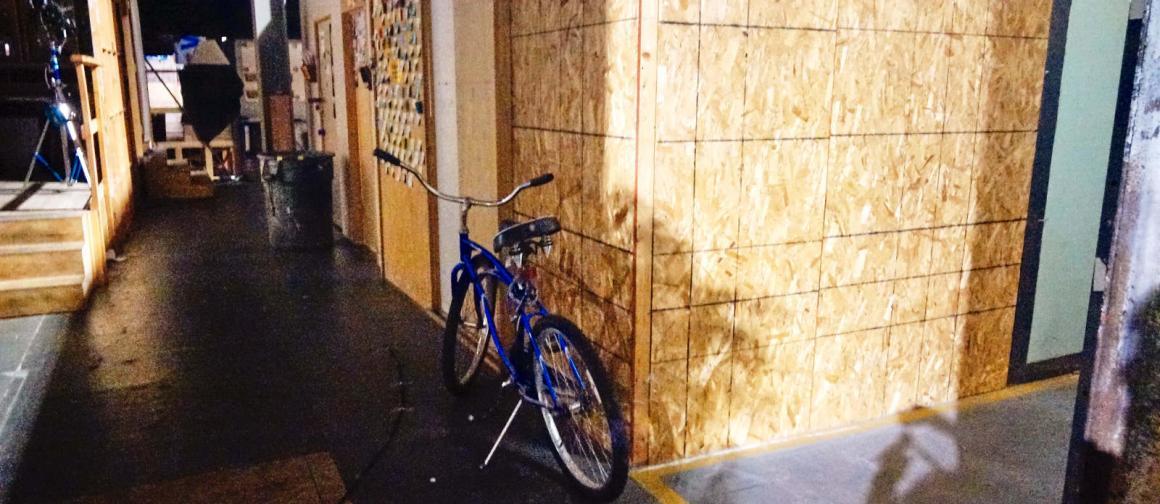 It was Backlot Bicycles with Sony RXO…hoping to stumble onto the set of Ray Donovan and see that Mercedes he gets around LA so fast in, but alas I only found the set of the Goldbergs.
But there was a bike.
Lots of them actually. And, my favorite was the chopper.
I wondered what filmmakers have ridden that bike?
Probably a lot.
It makes sense because any mostly flat large area to traverse is perfect for their use; especially, when you can just hop on and off of them. I don't think Sony has any formal "bike share" designation, but like factories around the world, the bicycle is the most effective way to get from a to b and no matter what you're delivering.
That includes hard goods, cameras, moving pictures, or you to work. Speaking of work, I was there to shoot with the Sony RX0.
Besides the oohs and aahs of shooting with the remarkable new small form factor camera from Sony, it was watching the engine of filmmaking that struck me the most. I realized making movies is more like factory work, than whatever I was expecting. I'm not sure what I expected, but I guessed it was glamorous, well-lit creatives being creative.
At Stage 23 of the Sony Pictures Studio lot to try out I wandered around a bit. Peaked in a studio here and there, and remembered Close Encounters of the Third Kind nearly bankrupt Columbia Pictures, now located on the lot after Sony acquired them in the 80s. Columbia bet it all on that legendary movie 40 years ago.
Sony bet it all on mirrorless cameras too. What we were seeing now is the latest iteration of their technology and the most miniaturized.
Ed. note: on vacation, I'm sharing stories from the archives. This one was posted to Bike Hugger, my cycling outlet in 2017. Since this post was written, Sony has released an update to the RXO, the mark II.
…
My daily shooter is Sony a9 II with a vertical grip and various Sony lenses attached like the FE 20mm F1.8. Find more gear recommendations in our shop. As an Amazon Associate I earn from qualifying purchases.