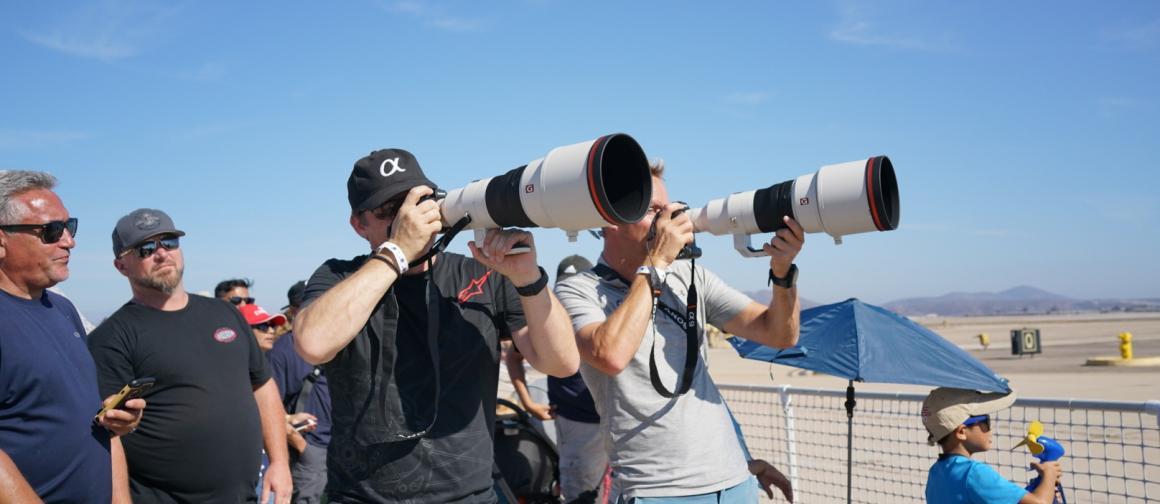 Shooting a subject matter I haven't before that goes supersonic and the maneuvers you want to capture happen in a millisecond with roaring engines was super intense. And, well worth it because I got the shot(s) from my latest self-assigned challenged.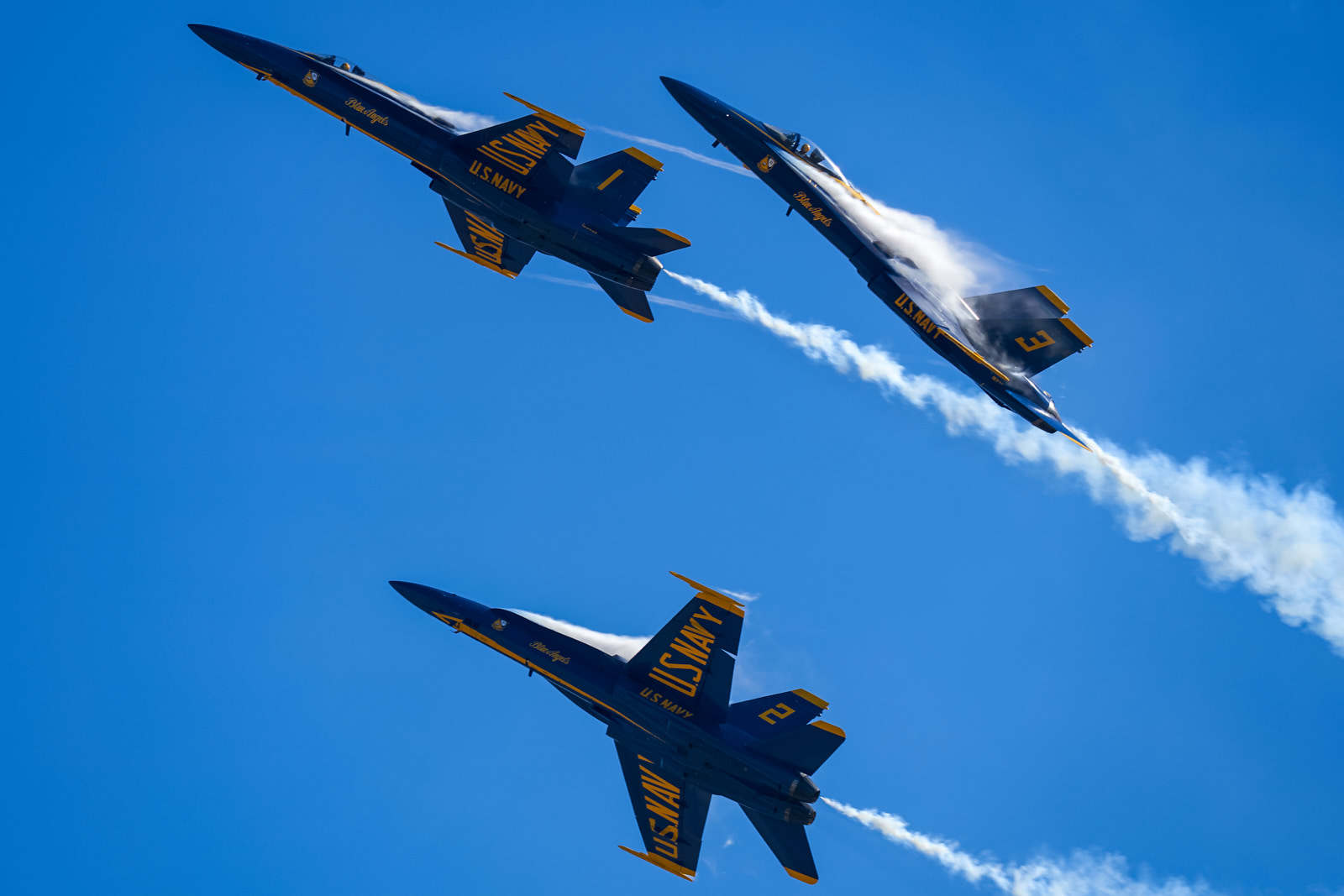 So I'm a bit late in sharing the story about spending the weekend at the Miramar airshow with Frank Crebas and Larry Grace.
Larry is featured in this video.
And, here we are together in the media tent.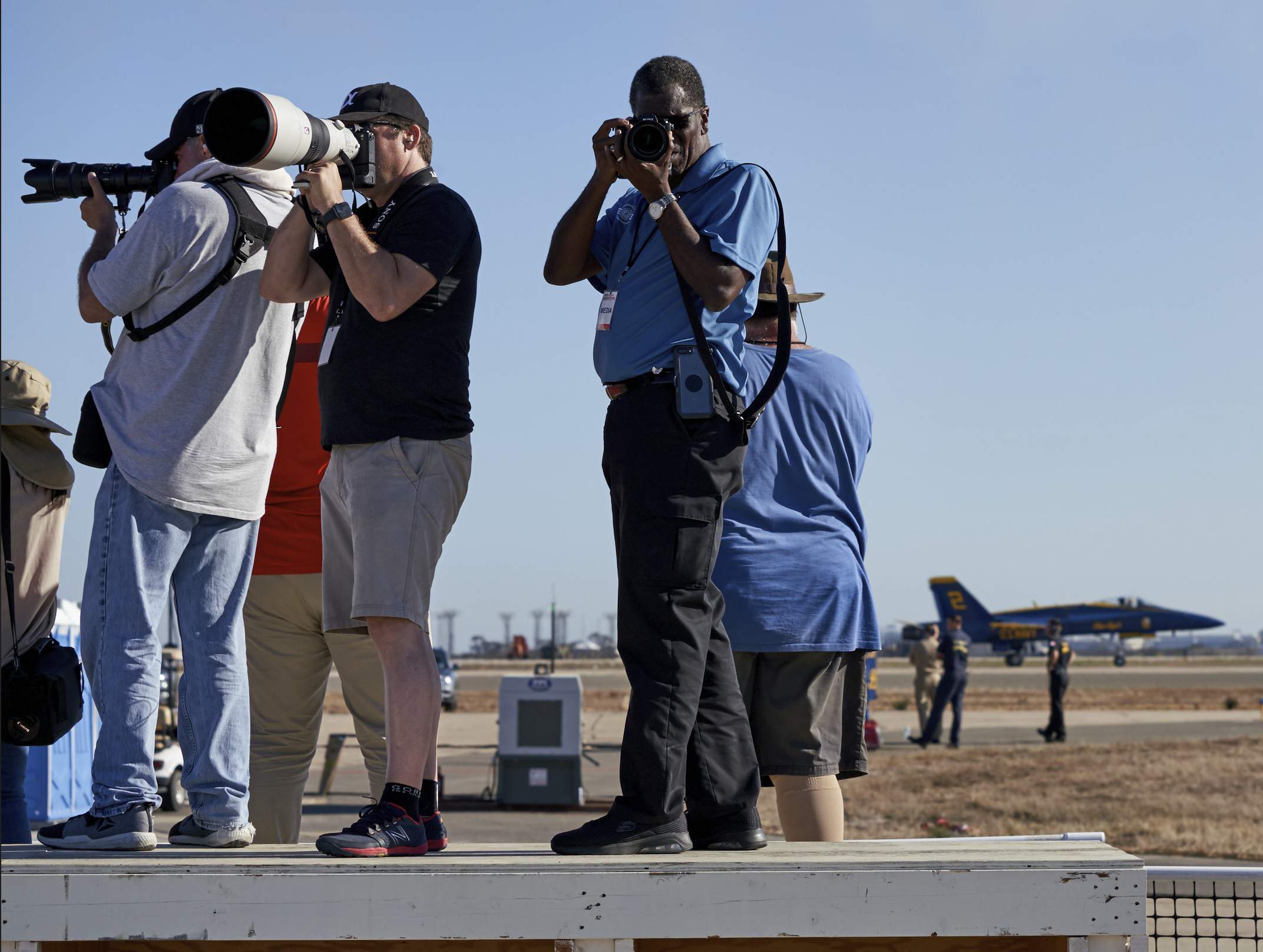 After the shoot, I asked Larry what his first impressions were. He told me
Shooting mirrorless in an airshow setting is a game changer.
That's because
The no blackout in the viewfinder makes tracking your subject much easier in the mirrorless camera.
Frank said pretty much the same and posted to his Instagram that, "It felt like I was cheating." No blackout at 20 FPS is a killer feature and also why I got shots like this; considering, I'd never shot jets before.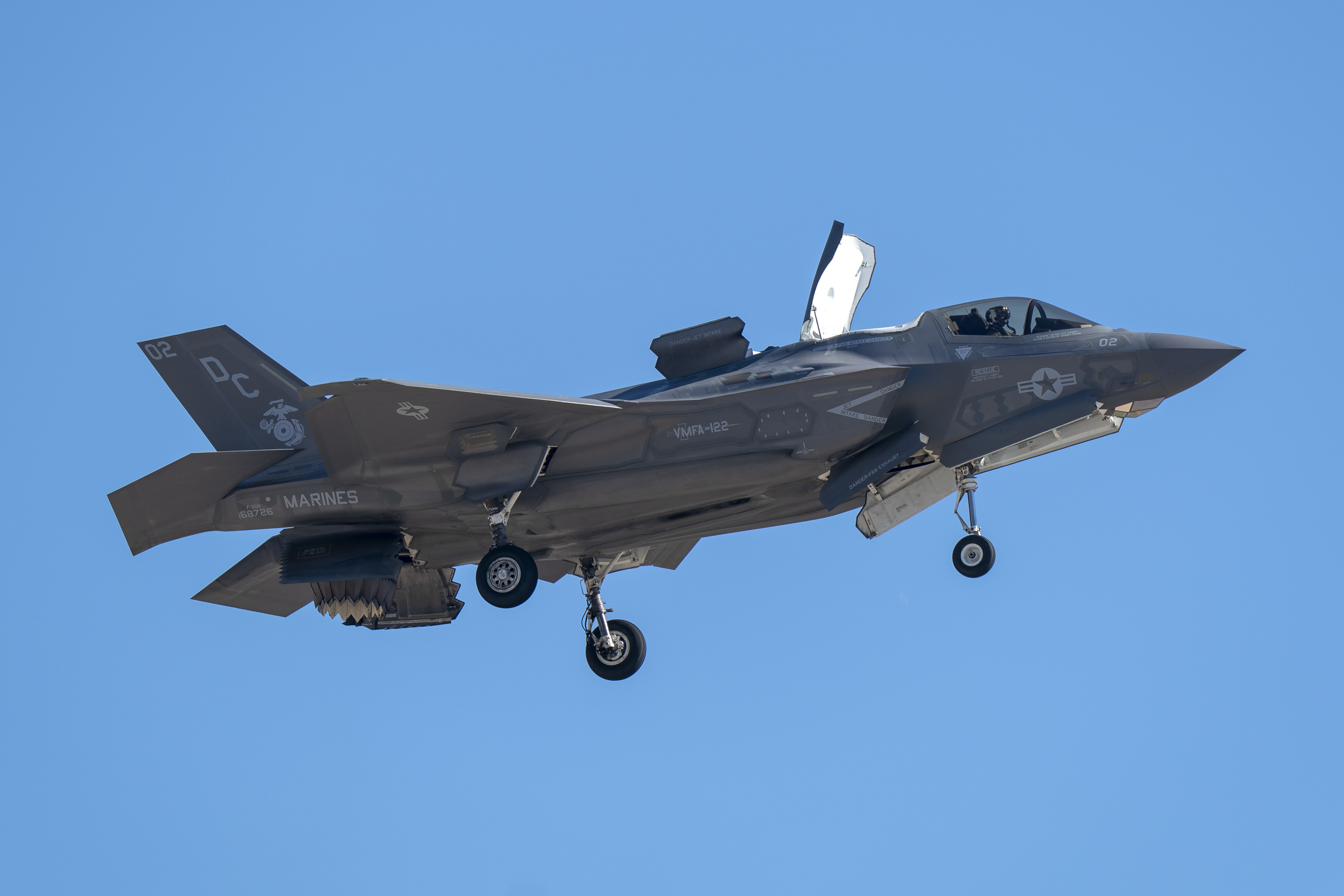 I'll share the rest of the story in the next few days with photos too. For now watch the video and follow Frank and Larry for their photos from the show. Ted too.
…
My daily shooter is Sony a9 II with a vertical grip and various Sony lenses attached like the FE 20mm F1.8. Find more gear recommendations in our shop. As an Amazon Associate I earn from qualifying purchases.