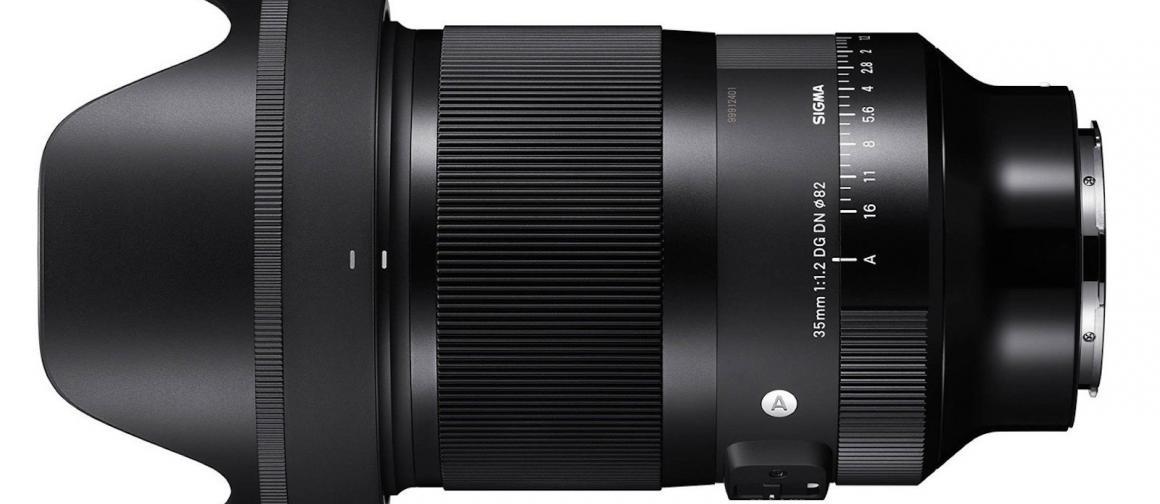 Sigma will have their latest lenses at PhotoPlus Expo. I'm in town to hang out with Sony at their creative space and planning on visiting Sigma's booth. Most interesting to me is the Sigma 35mm F1.2 DG DN Art.
That's their first wide-angle lens with a F1.2 maximum aperture in E mount. I expect the 35mm F1.2 Art to have astounding resolution and lovely bokeh. That's because the lens is optimized for full-frame cameras.
The focal length is ideal for shots that leverage shallow depth of field. That includes environmental portraiture, weddings, and reportage. A Sigma 35mm with MC-11 is attached to my a9 now so this is a compelling upgrade. And, I'm looking forward to seeing all the new Sigma lenses at PhotoPlus Expo.
35mm F1.2 Art Features
SIGMA's First F1.2 maximum aperture, large-diameter prime lens
High operability that supports various shooting situations in both still and video
Dust- and splash-proof structure
Aperture ring with de-click function
Rounded 11-blades diaphragm
Fast AF with full-time manual focus
Compatible with lens aberration correction
More Sigma Lenses at PhotoPlus Expo
In addition to the 35mm, the other lenses I suggest are below. I shot with the 14-24 when it was launched.
Sigma 14-24mm F2.8 DG DN Art
An all new design for full-frame mirrorless camera systems, the Sigma 14-24mm F2.8 DG DN Art is a large-diameter, wide-angle zoom lens. The definitive lens for astrophotography, its uniform rendering performance and outstanding edge-to-edge resolution is perfect for capturing the weak light emitted by the stars at night. This new-generation large-diameter zoom lens features three aspherical lenses, including a large-diameter aspherical lens at the foremost surface, used to effectively minimize flare and other distortions.
Sigma 45mm F2.8 DG DN Contemporary
Ergonomically designed, the Sigma 45mm F2.8 DG DN Contemporary lens features a thoughtfully compact profile so as not to overpower smaller full-frame camera systems. The perfect everyday companion for the traveling photographer, this rugged lens features a metal barrel and aperture ring. Capable of achieving expressive bokeh and sharpness characteristics, it gracefully balances easy-to-carry form factor with high optical performance. With a minimum focusing distance of 24cm, photographers can also enjoy shooting snapshots and tabletop photos.
…
My daily shooter is Sony A1 with a vertical grip and various Sony lenses attached like the FE 20mm F1.8. Find more gear recommendations in our shop. As an Amazon Associate I earn from qualifying purchases.