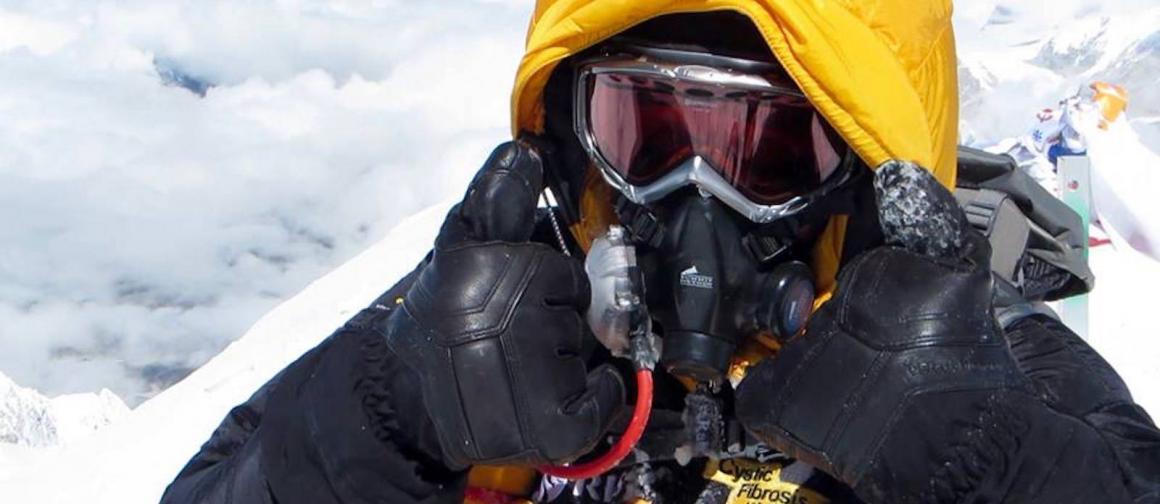 From a story on 4K Hub, I learned that Sony's compact video camera, the FS5, made a trip to Everest and documentary possible. There's more crossover between divisions (motion and still) than Sony general talks about. Being focused on the mirrorless market and selling so many units it's understandable.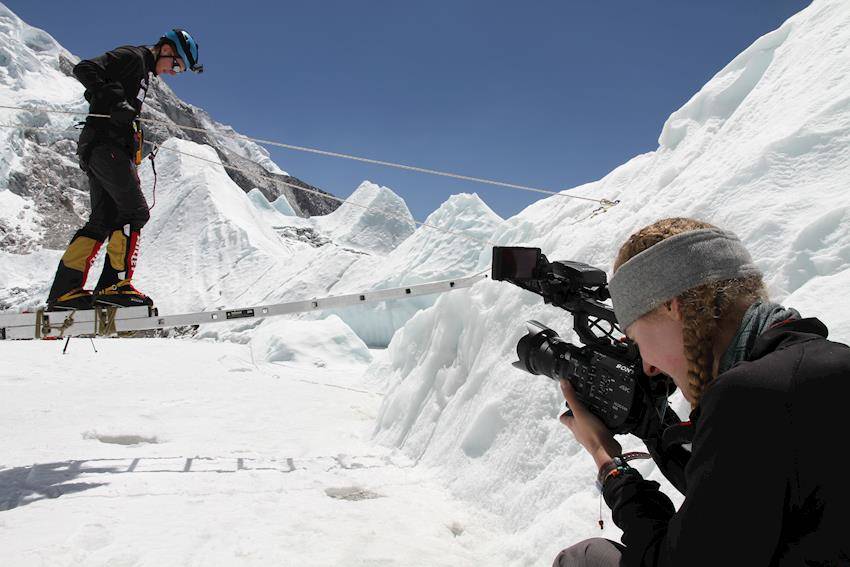 Earlier this year, at a cinema conference, Sony did discuss how innovations in both fields drive the business. And, major motion pictures have been shot with Alpha series cameras alongside their just updated Venice line.
Breathing on Everest is a story about Nick Talbot attempting to summit Everest with cystic fibrosis. The movie is being submitted to film festivals this fall and Sierra Johansen describes why she made the Sony gear choice.
I needed a camera that was easy to use while trekking in harsh environments and could accurately capture the beauty of the Himalayas. The ergonomic design of the FS5 made it easy for me to film during the 10-day trek up to Mount Everest base camp. I could watch my step and film at the same time without falling too far behind the expedition group. The hand grip on the FS5 allowed for a steady shot without the need for a shoulder rig. When I wasn't filming, the FS5 and the Rode Shotgun Mic I attached to the mount on the handle fit easily inside my 55 liter day pack along with an extra jacket, sunscreen, snacks and a few other essentials.
Just like the reasons I switched the mirrorless, it's the weight and ergonomics…I'm riding a bike though to exotic places, not climbing Everest.
Johansen continues in the story to talk about how she pushed the FS5 (about $5K on Amazon) to the limits in harsh sunlight and freezing temperatures. She used a generator to charge 3 BPU battery packs for the camera and Goal Zero Solar Generator (under $200 on Amazon) for the rest of her electronics.
I hope to see the documentary soon, for the human experience, and to watch just what Sony's tech can do too.
…
My daily shooter is Sony A1 with a vertical grip and various Sony lenses attached like the FE 20mm F1.8. Find more gear recommendations in our shop. As an Amazon Associate I earn from qualifying purchases.