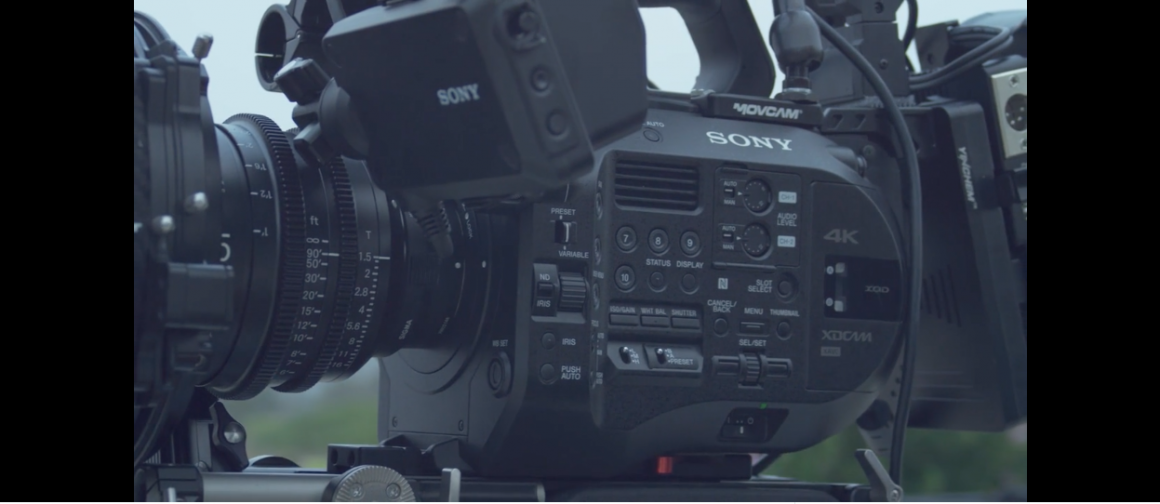 It's as good a time as any to remind you that the mirrorless and related Sony tech we're using has also been disrupting the video camera market and specifically film making.
See the Sony FS7 II behind the scenes video from Band Pro Film and Digital that was featured in Film and Digital Times magazine, the September 2017 issue.
DP Randy Wedick used it with Sigma prime lenses, like these, and Angenieux Type EZ zooms. Also see this review of the FS7 II from Cinema5D. It launched a couple years ago with much fanfare following the mark I ($7399.05 on Amazon) and its E-Mount with Super 34 sensor and 4K.
The killer feature of the FS7 II is the Electronic Vari ND Filter that's controlled with a variable wheel on the side of the camera. The feature allows you to change the iris without affecting your exposure during a scene. The effect is an image that appears to maintain exposure but the depth of field changes as the aperture is adjusted.
Just last year, the full-frame CineAlta was released and you should expect to see much more coming from Sony, Sigma, and others in the cine space with the Olympics in Japan.
Here's the finished product from Band Pro
…
My daily shooter is Sony a9 II with a vertical grip and various Sony lenses attached like the FE 20mm F1.8. Find more gear recommendations in our shop. As an Amazon Associate I earn from qualifying purchases.