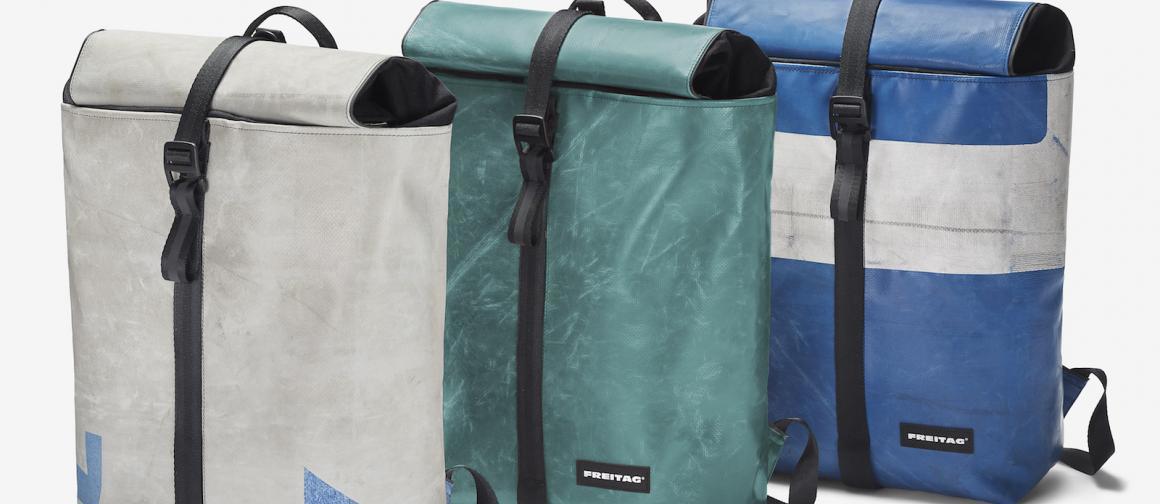 I've acquired so many bags writing about bikes and cameras, that I could decide which to use just by venue. There's a fancy one for going out dressed up and to meetings and one to just toss stuff in and go work in a coffee shop. Also, a Thule to travel with and a Chrome to take with me on a shoot.
Now, Freitag, a fav brand ever since we visited Berlin on a Bike Hugger assignment has a high-vis bag, the F155 Clapton. While it isn't made specifically for cameras, it'll hold one or more just fine.
According to the launch PR
Learning from a truck means learning how to commute: Our latest F155 CLAPTON backpack, then, is a rugged individualist designed for commuters traveling by bike or public transport by day. But when night comes, its reflective cat's eyes ensure that wearers are safe and sound.
The truck reference cites Freitag's use of old truck tarps as their material. Regards convenience and functionality, it's packed full with all the experience Freitag has amassed making professional bike messenger bags over the past couple of decades:
A water-repellent backpack made of robust, individual and used truck tarps
Variable volume with special fold'n'rolltop mechanism for closing
Reduced sweating and massively increased comfort in wear thanks to 3D mesh padding on back and shoulder straps
All-round immediate visibility thanks to five smartly positioned reflectors
Interior featuring upholstered laptop compartment, outside with various docking sites for cycle helmet, u-lock and key fob together with a well-concealed, rapid-access external compartment below the extended belt center line
What I like most about Freitag is the individualism, because they're cut from recycled truck tarps, no two are the same. Not only will the F155  stand out clearly from the gray mass of commuters.
When it gets dark, its reflecting contour markings let other other road users know you're there.
Buy the F155 for $290 direct from Freitag. Also, read more about them in this book from Amazon.
---
Also published on Medium.
…
My daily shooter is Sony a9 II with a vertical grip and various Sony lenses attached like the FE 20mm F1.8. Find more gear recommendations in our shop. As an Amazon Associate I earn from qualifying purchases.