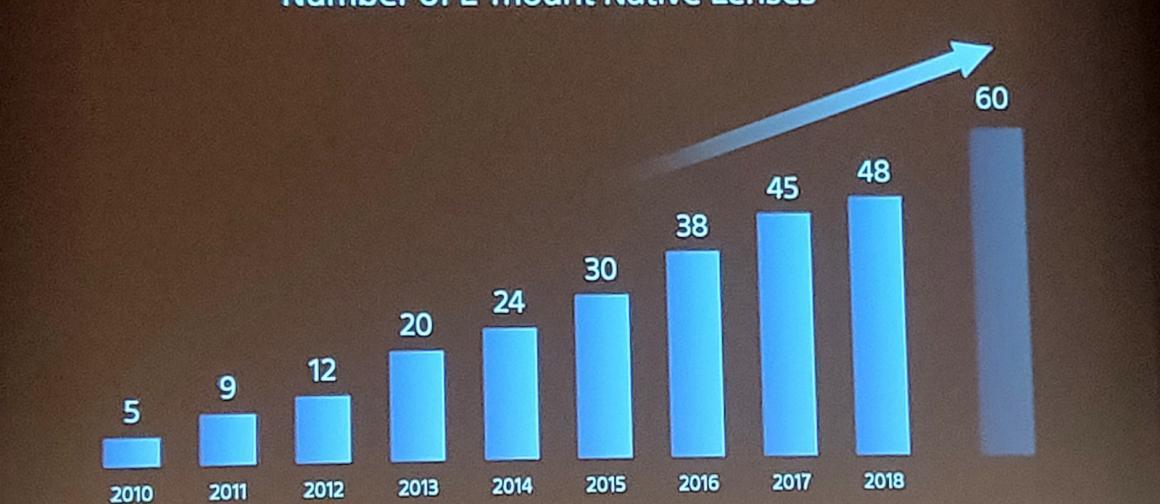 At Photokina Sigma and Sony announced new full-frame E mount lenses. Sigma's 3 lenses were shared in a press release and Sony mentioned 12 upcoming lenses in a press conference, joining A and APS-C mounts.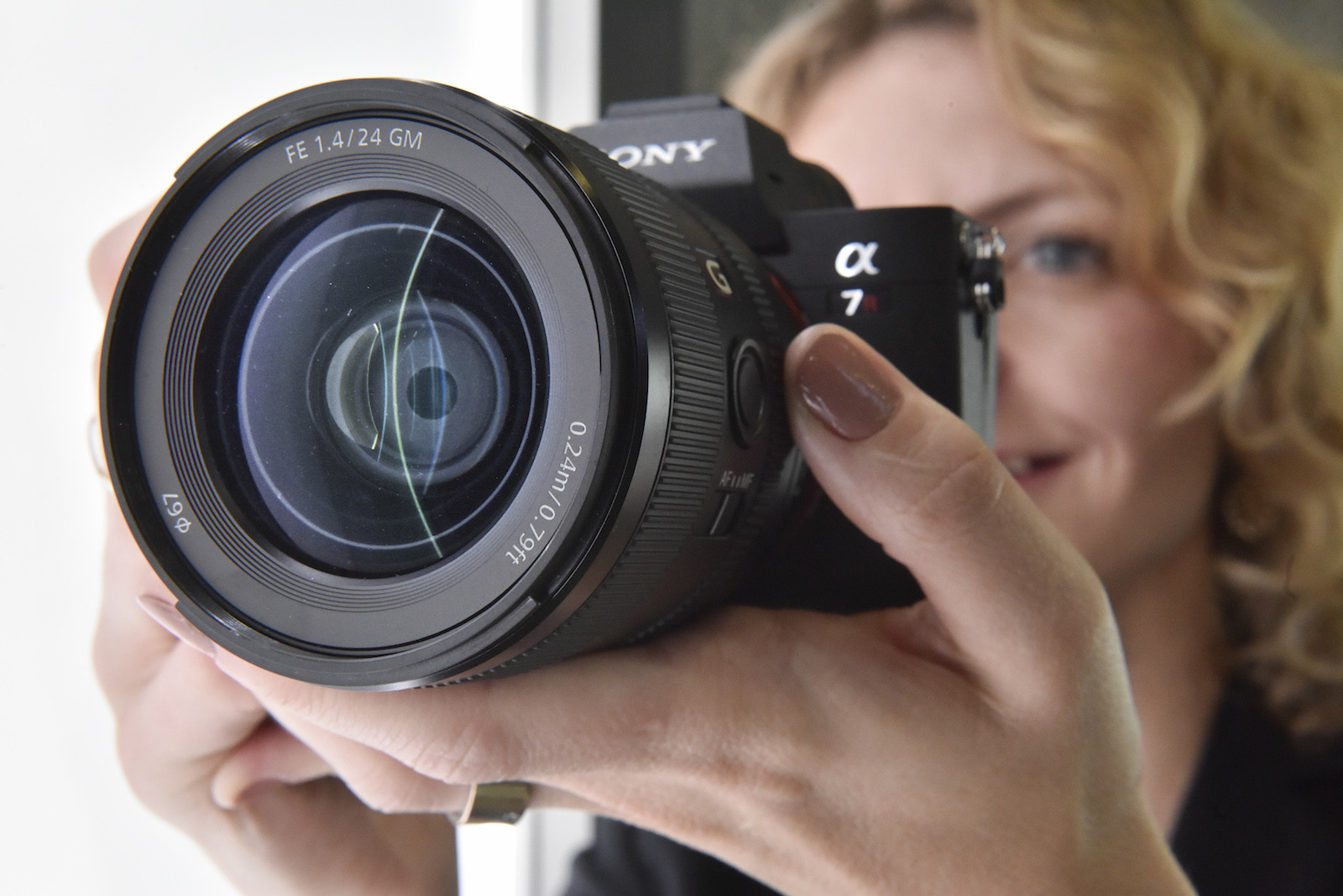 Sony hasn't sent out official PR on the dozen lenses but they join the 30 already released.
Here are the Sigma lenses with availability and pricing to be announced later.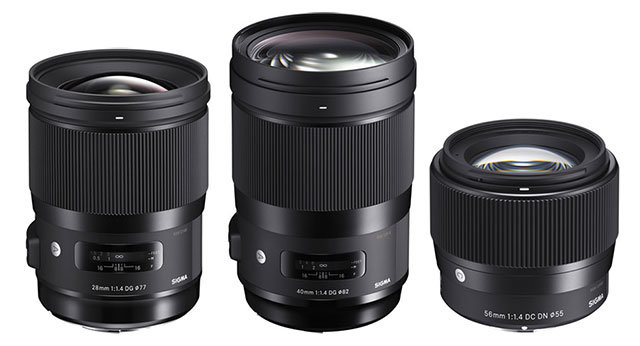 Sigma 28mm F1.4 DG HSM FE Art Lens—The new Sigma wide-angle model stands out with its thoroughly corrected magnification chromatic aberration and sagittal coma flare, as well as completely minimized distortion thanks to its optical design. It features water- and oil-repellent coating on the front lens element and its overall dust- and splash-proof structure ensures excellent performance even in the most challenging shooting conditions. The high-speed AF, thanks to the HSM (Hyper Sonic Motor) with an updated algorithm, captures the perfect moment instantly. Available in Sigma, Nikon, Canon and Sony E camera mounts, this lens is a great contender for street photography, as well as shooting landscapes and night skies.
Sigma 40mm F1.4 DG HSM FE Art Lens—The 40mm F1.4 DG HSM Art is Sigma's first lens developed originally to live up to the sought-after angle of view and performance standard for a benchmark cine lens. This lens effectively arranges three FLD ("F" Low Dispersion) glass elements and three SLD (Special Low Dispersion) glass elements to correct axial chromatic aberration and magnification chromatic aberration. Designed for exceptional sharpness at maximum aperture, this lens excels at available light photography. With less than 1% distortion and near non-existent sagittal coma flare, this lens demonstrates consistent optical results featuring both 8K-compatible resolution and a beautiful bokeh. It is available for Sigma, Nikon, Canon and Sony E mount camera systems.
Sigma 56mm f/1.4 DC DN Contemporary APS-C Lens for Sony E—This lens completes the Sigma large aperture series of portable wide-angle, standard, and telephoto prime lenses in Micro Four Thirds and Sony E mounts. Featuring compact design, light weight and outstanding image quality offered in Sigma's Contemporary line, this lens stuns with a beautiful bokeh effect and the amount of brightness expected from F1.4 lenses even in the mid-telephoto range for cropped sensor cameras. In addition, this lens is characterized by smooth and quiet autofocus ideal for video shooting. Compatible with the Sony E mount Fast Hybrid AF, it also achieves precise AF tracking. By using the face recognition or eye AF functions of the camera, focus will continuously be on the face or the eye even if the subject moves during the shoot.
The source for the press release slide from Sony also shared the execs present said they're working on Eye-AF for animals using machine learning.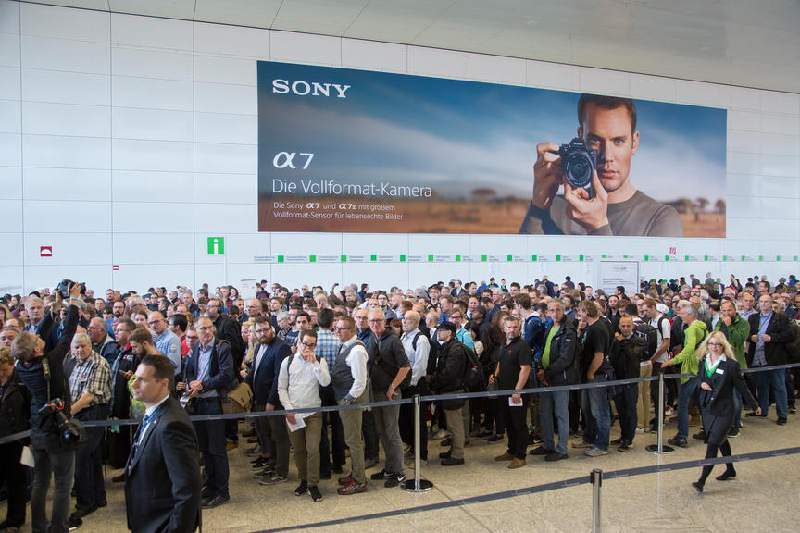 That's very interesting because of well Eye-AF works now.
…
My daily shooter is Sony A1 with a vertical grip and various Sony lenses attached like the FE 20mm F1.8. Find more gear recommendations in our shop. As an Amazon Associate I earn from qualifying purchases.