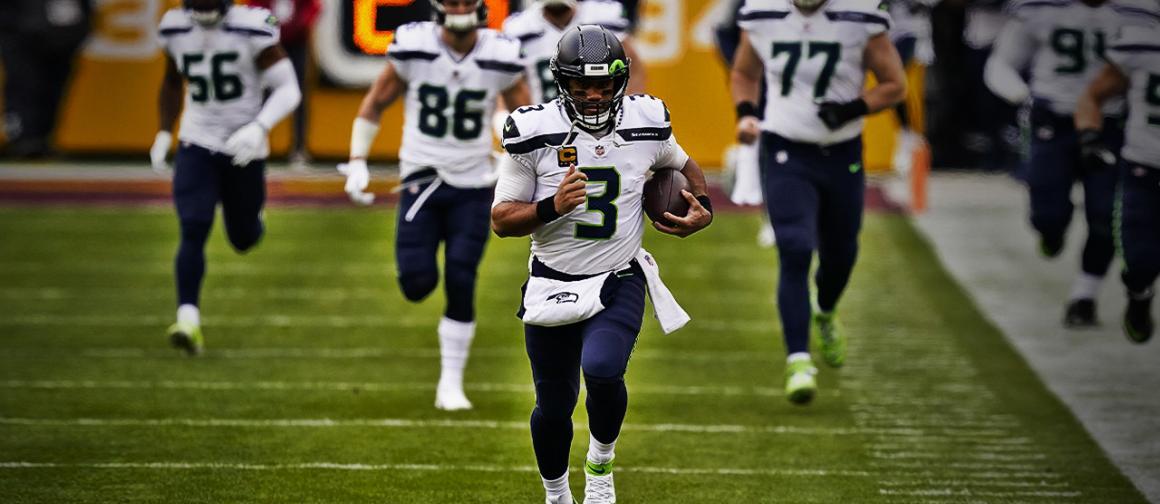 Check out the Sony Megaladon NFL Setup for the Seattle-Washington game. A Sony a7r IV with a G Master lens attached to a Ronin was operated by Mike Smole for Fox Television. If you saw the match up, the cinematic shots had a shallow depth of field with fans commenting that it looked like a video game. How the video was transmitted isn't disclosed, but it's likely a Verizon 5G setup with an Xperia phone.
Sportico's Jacob Feldman wanted to know what that Sony Megaladon NFL Setup was all about too and asked For Sports.
It's a bit of a Frankenstein
Fox Sports senior vp of technical and field operations Mike Davies said Sunday, explaining that the kit consists of a high-end Sony consumer camera, a gimbal (which keeps the camera steady while on the move) and a backpack transmitter that sends the video back to the production truck. The results were anything but monstrous. You can see the camera operator in this clip.
And, here's the footage.
Please enjoy Carlos Hyde celebrating his 50-yard TD run for the @Seahawks in 8K 👌 pic.twitter.com/jSR3eu58Oh

— FOX Sports: NFL (@NFLonFOX) December 20, 2020
It looked so different, commentators thought it was 8k. It wasn't. Instead, 4k and with bokeh. I asked a broadcast colleague who thought they may have also added a 3:2 pulldown to make it look more filmic.
…
My daily shooter is Sony a9 II with a vertical grip and various Sony lenses attached like the FE 20mm F1.8. Find more gear recommendations in our shop. As an Amazon Associate I earn from qualifying purchases.