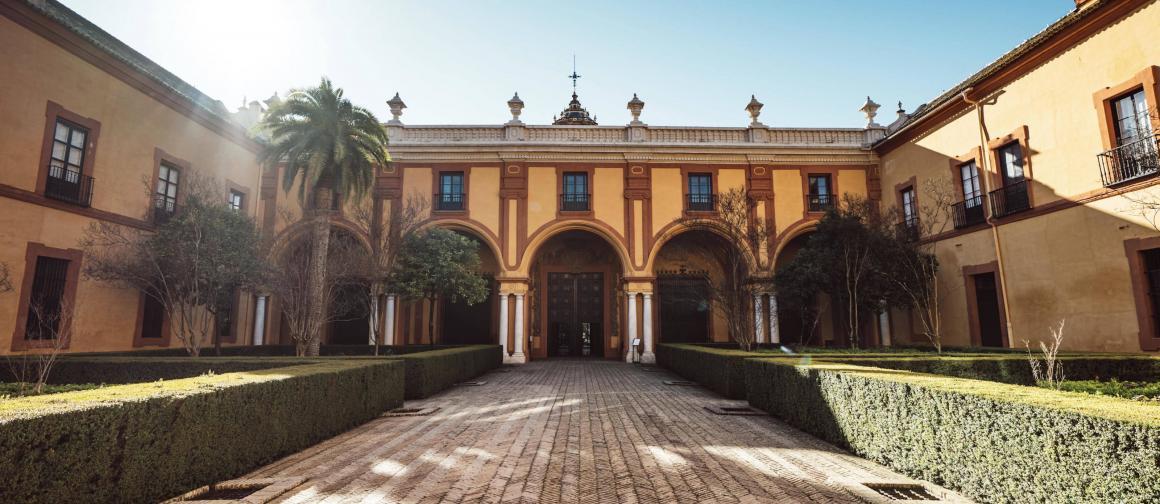 Ed. note: I asked Oveck to tell me about his trip with the Sony Alpha Collective to Spain and the following is his reply. All photos are credited to Oveck and the featured one on this post was taken in Seville with a Sony a7 III, a 16-35mm 2.8 GM at 16mm. 1/500sec, f8, ISO320.
My name is Oveck, a visual artist from New York City.  As part of the Sony Alpha collective, we have the opportunity of traveling to individual countries and places where we are exposed to cultures and landscapes that can only be described as dreams.  We represent the Sony Alpha family mostly by creating content for all media in general.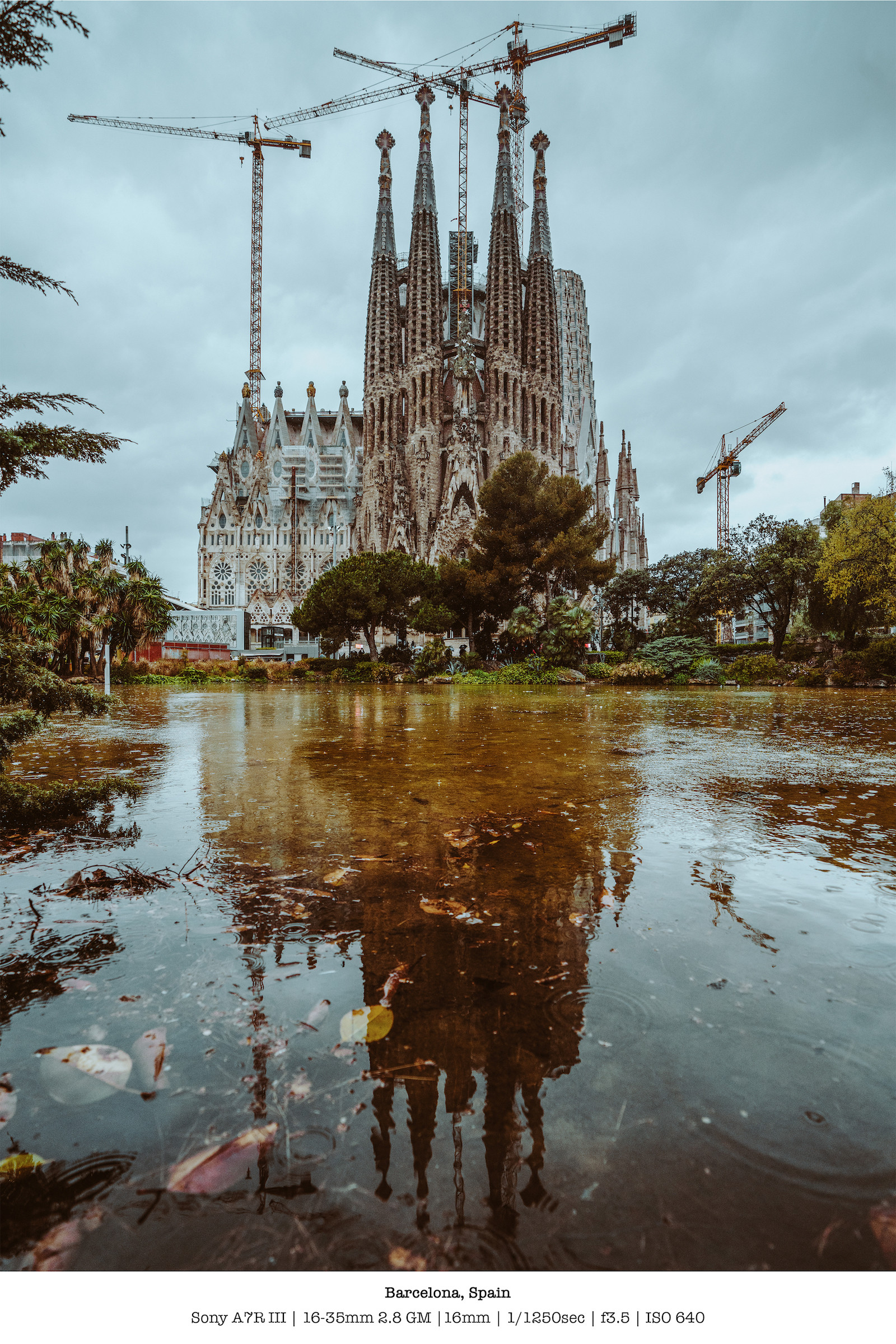 Recently I had the honor of traveling to Spain with some of my fellow Alpha Collective members. Spain has always been on my mind to visit ever since I was a kid.  In fact, I knew that it's a photographer's paradise and I needed to go there. Between Flamenco, it's people, delicious tapas, and wine not to mention the ancient history and architecture all around we were able to have an unforgettable experience photographing everything.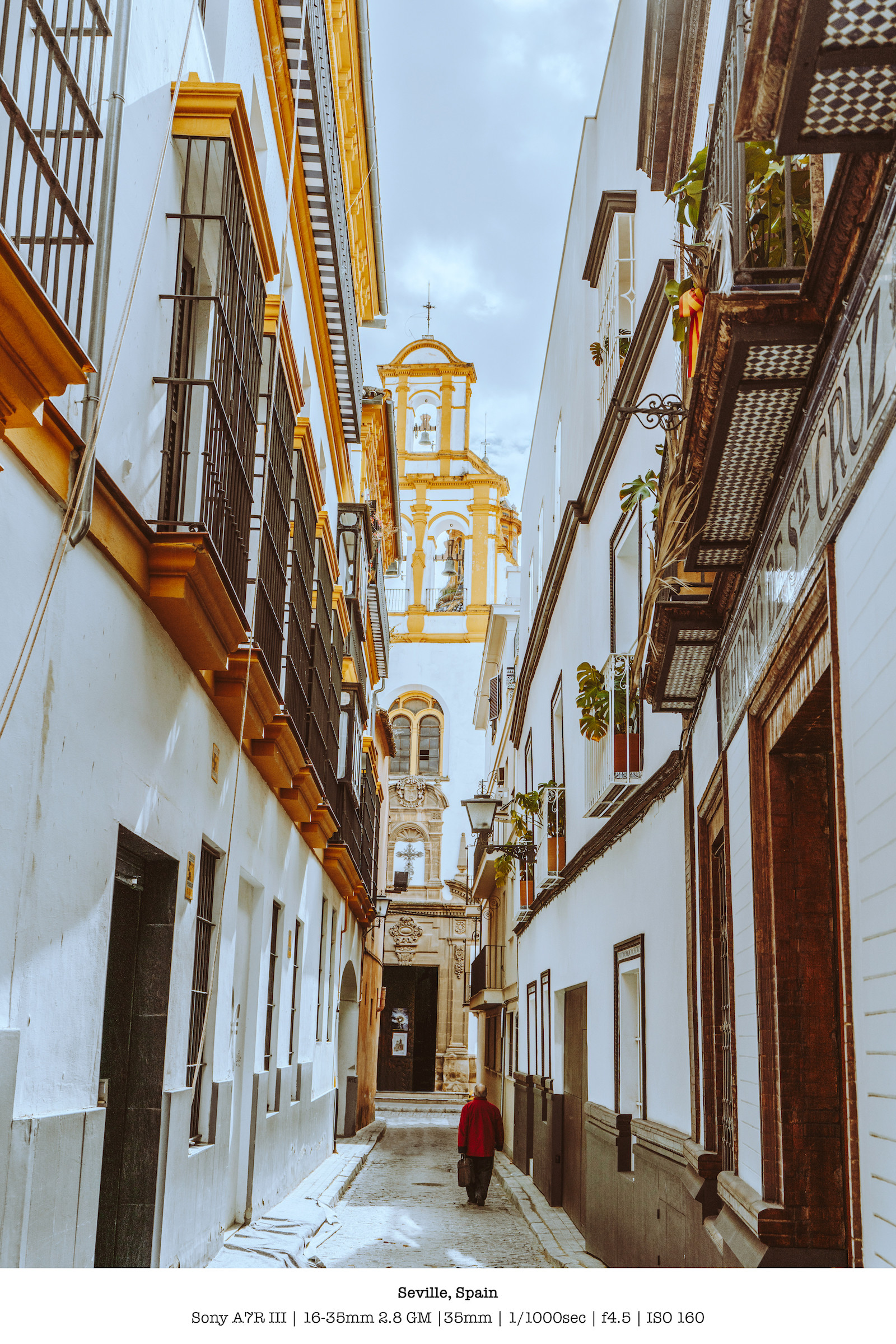 On this trip, I brought with me some essentials which included:
Our journey began in the south region of Spain;  Andalucia, including cities like Sevilla and Granada.  The minute we got to Sevilla and saw how amazing this city was, our excitement grew immensely.  On our first day,  I knew I was going to shoot architecture and narrow alleys as well as people, so I grabbed my two bodies (A7R III & A7 III)  one with the 16-35mm 2.8 GM and the other with the 50mm 1.4  and with that, I was covered for everything I need it.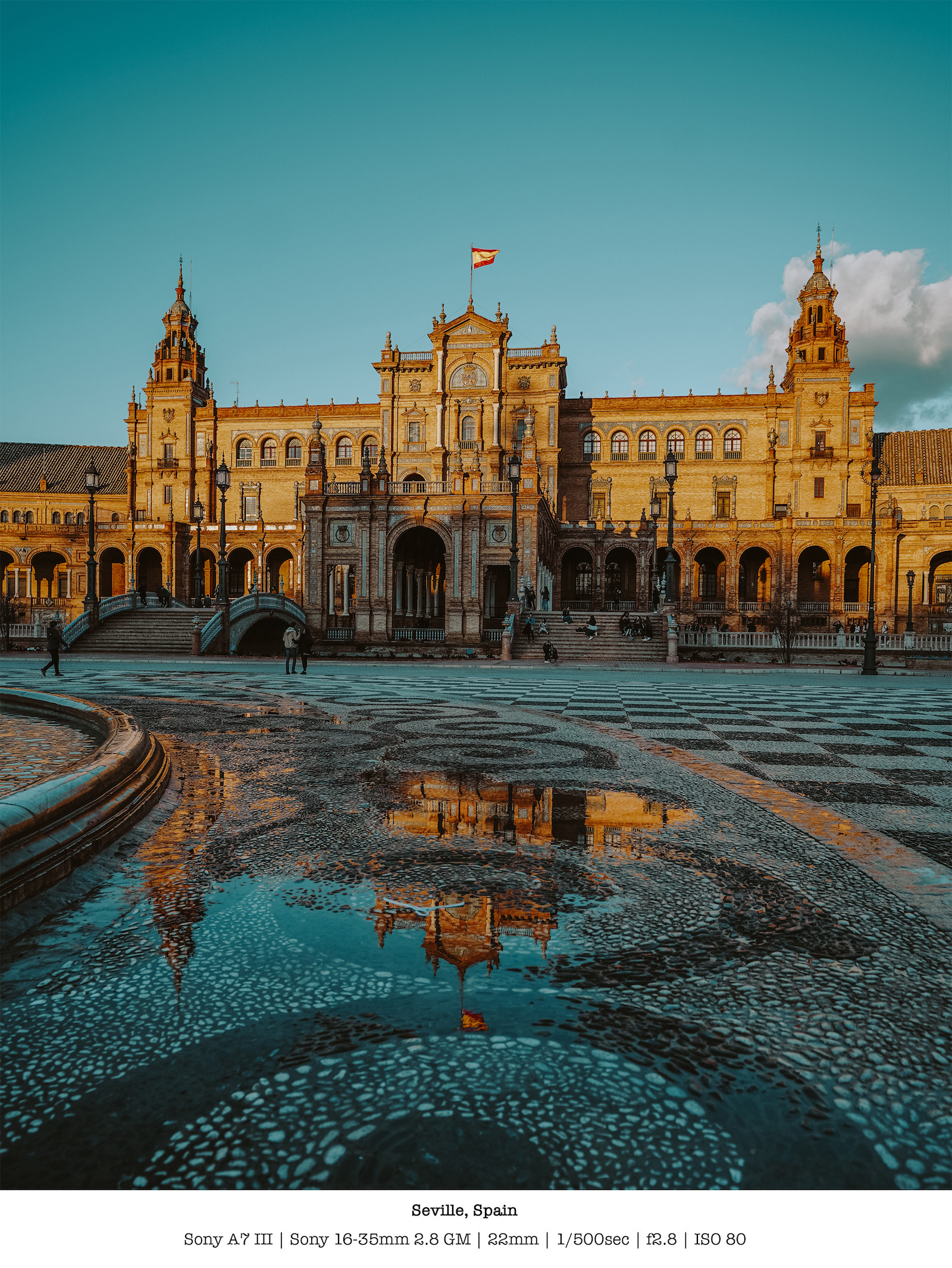 In the next couple of days, we visited many different sites including Plaza de España, La Catedral de Sevilla, Alcazar de Sevilla, Torre del Oro, Metropol Parasol, Casa de Pilatos and some of the best Tapas restaurants of the city. We got to document the city at our own pace. A day before leaving Sevilla we crossed the bridge "Puente de Isabel II" towards Triana where we had a private Flamenco session that was absolutely amazing.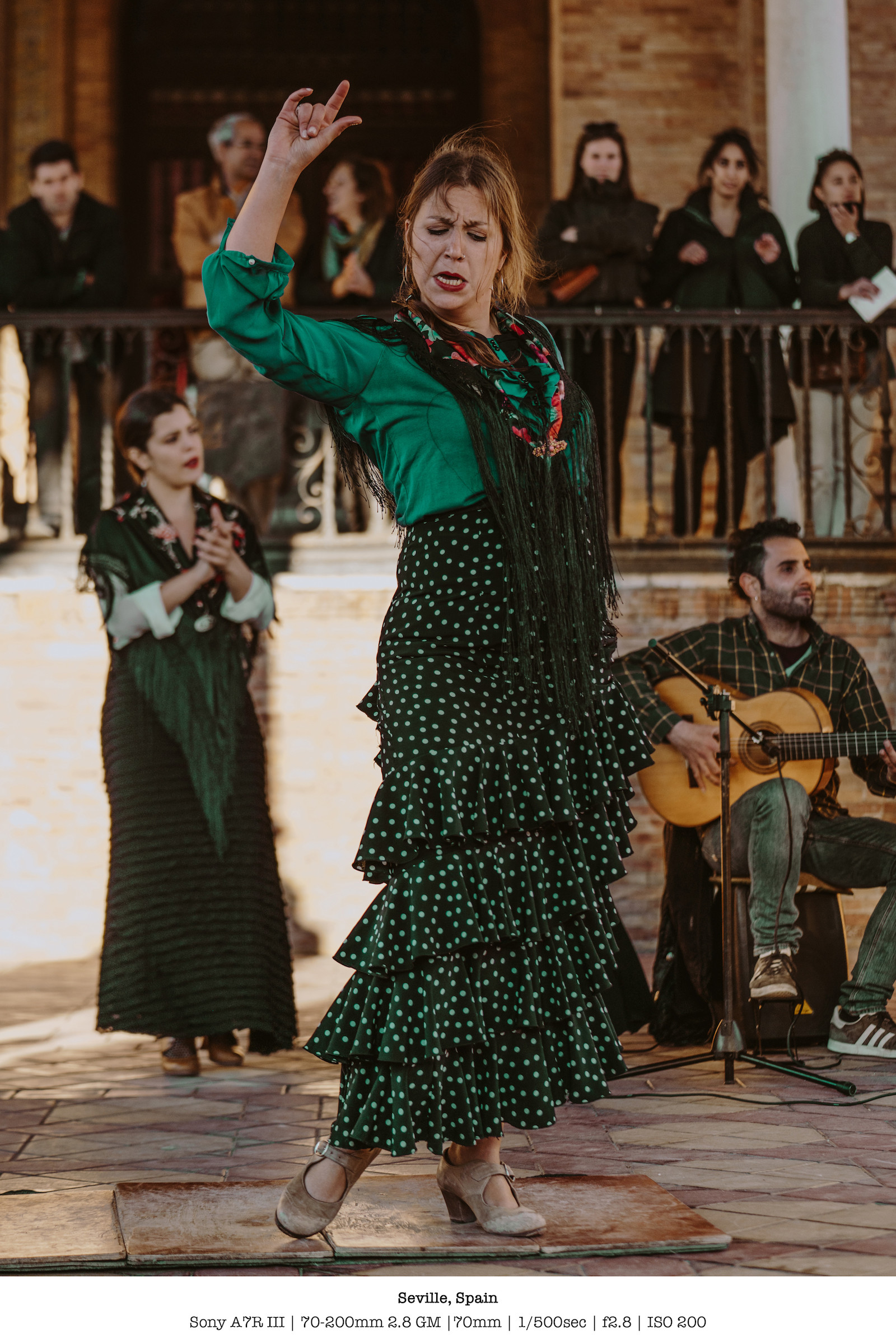 On the third day, we left Sevilla to the city of Granada yet another spectacular place. We arrived minutes shy of sunset, and although we couldn't take any shots of the sunset, we got to enjoy the beautiful colors over the city, and it didn't take long to notice we were in the foothills of the Sierra Nevada mountains, it was cold!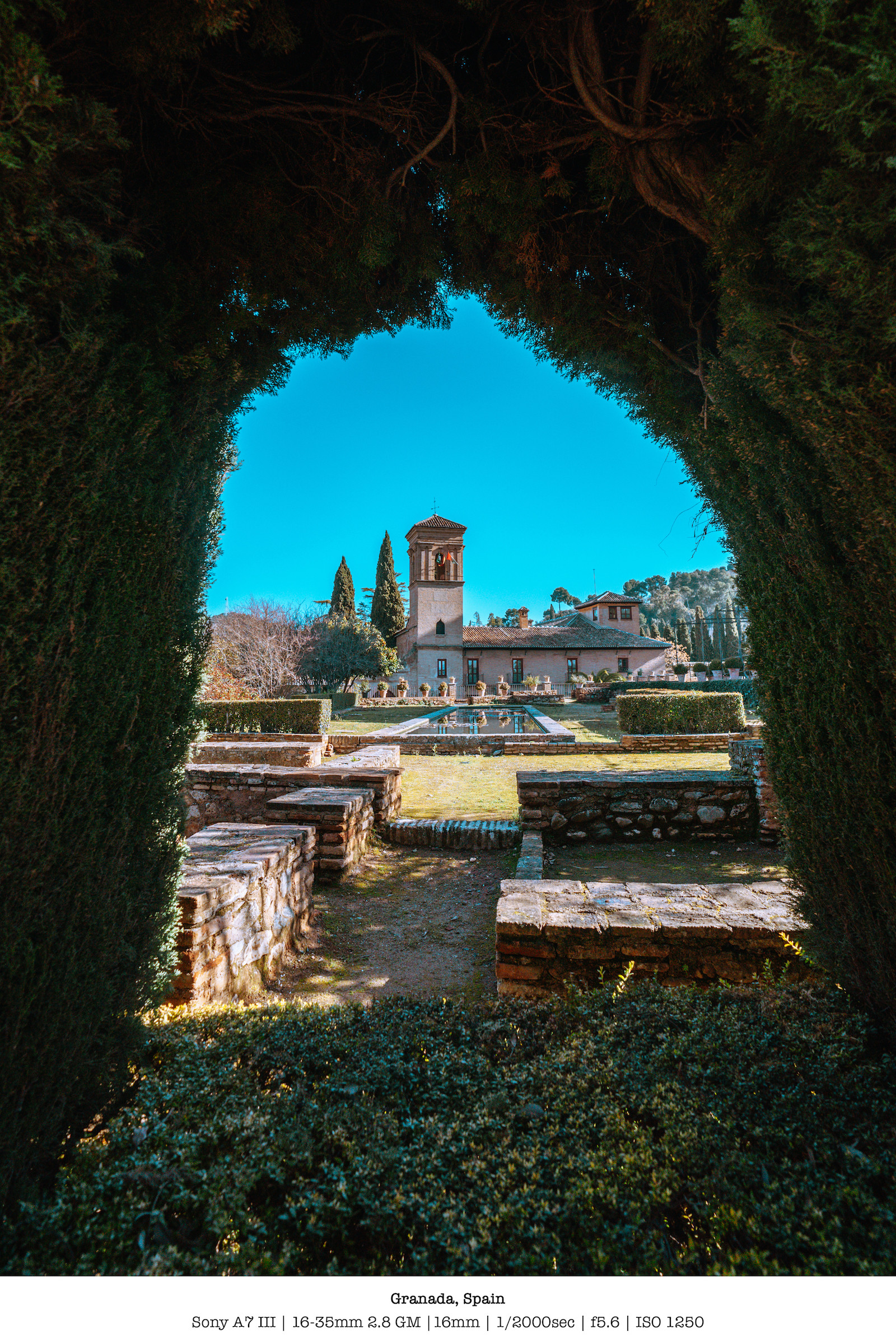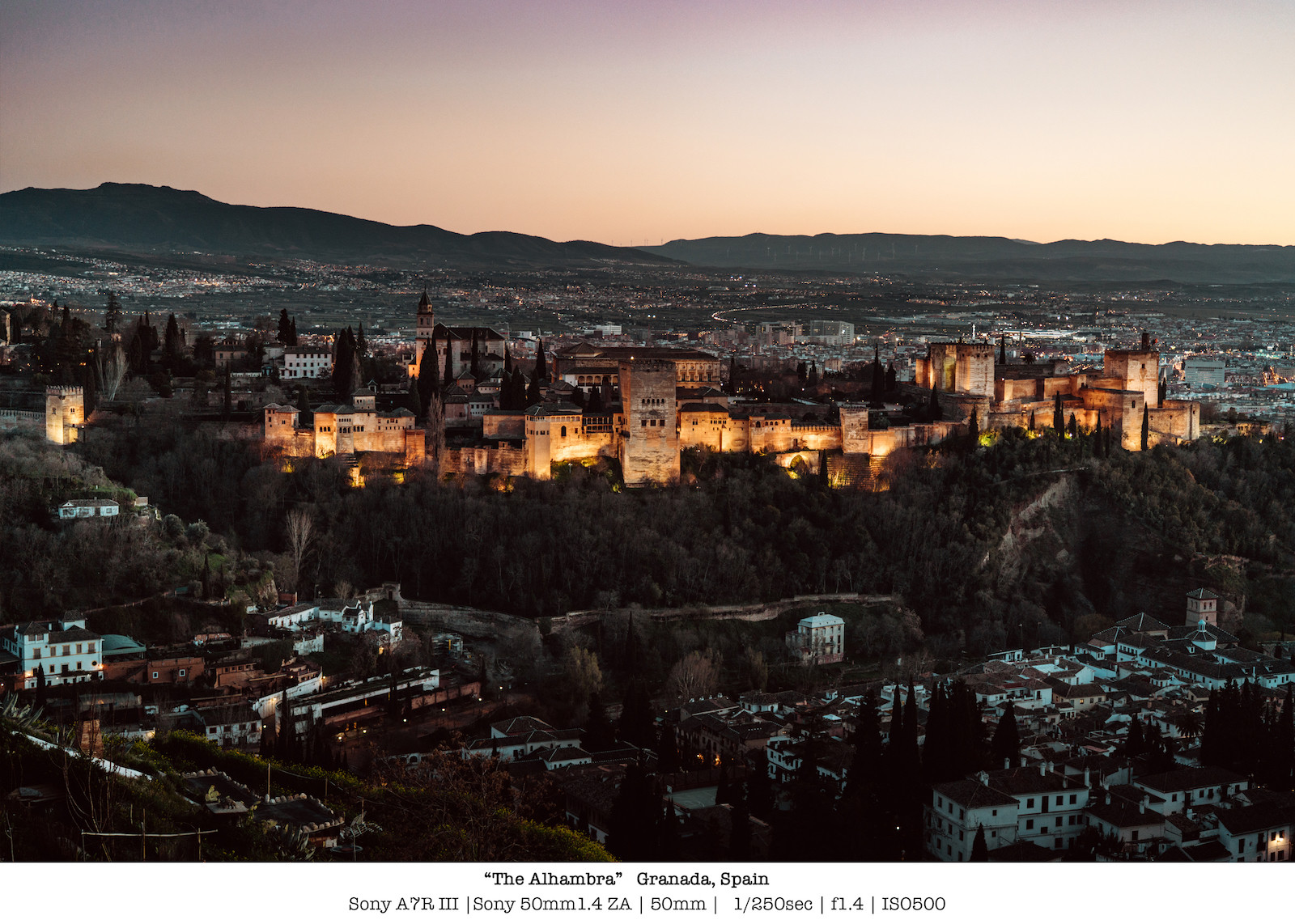 The next day we visited the Alhambra. This sprawling hilltop fortress complex encompasses royal palaces, serene patios, and reflecting pools from the Nasrid dynasty, as well as the fountains and orchards of the Generalife gardens. We spent all day there shooting and filming everything we were allowed and could; this place was alive! you can almost feel the presence of people from different times and religions.
On our fourth day, we packed and got ready to continue our journey to different places in Europe. I and some of the Alpha Collective members stayed in Spain and headed up north on a train to Barcelona; where the magnificent architectures of Antoni Gaudí were imminent.
Traveling together with the Alpha Collective has been one of the best experiences. It was great opportunity to share, collaborate and learn together as photographers. Trips like these are significant for us as content creators, and having cameras from the A7 lineup is essential. The cameras are compact which is a plus when you have to do so much walking. They're quick and accurate, not to mention all the great features they have.
Read about another trip the collective took to Alaska. And, thanks Oveck for sharing the story. Follow his amazing work on Instagram.
More photos from the rest of the collective in Spain are tagged here.
…
My daily shooter is Sony A1 with a vertical grip and various Sony lenses attached like the FE 20mm F1.8. Find more gear recommendations in our shop. As an Amazon Associate I earn from qualifying purchases.