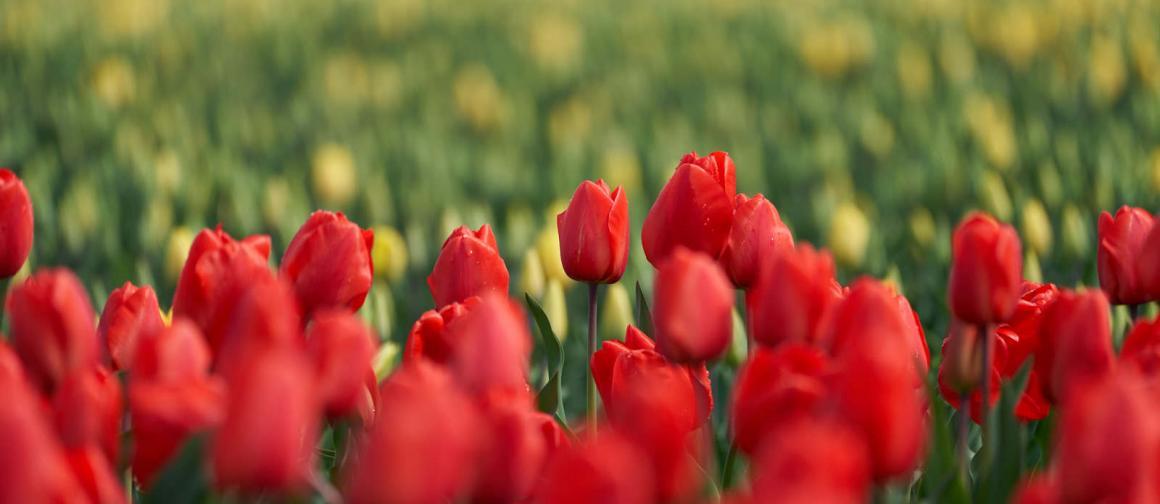 There are tulips and lots of them. In such a rush to get out of town for Spring Break I forgot to set an out of office for the site or schedule any posts…once back next week I'll have plenty to share.
For now, please enjoy this pan through the tulip fields of Skagit Valley, just north of Seattle.
Be back soon.
How to Find Tulips and Lots of Them
From the Tulip Festival's website…..
The Skagit Valley Tulip Festival is one of the destination events for the Pacific Northwest, held from April 1-30, celebrating millions of tulips bursting into bloom. As with all things governed by Mother Nature, the  bloom are according to their own schedule sometime during the festival. The tulips allow us to share our corner of the world and showcase Skagit Valley agriculture.
The festival is designed as a driving tour as there is no one "site" to enter. The fields are scattered throughout the Skagit Valley as are the many events and activities that comprise the festival. The fields are the crops of RoozenGaarde/Washington Bulb Co., Inc. and Tulip Town. Due to crop rotation, the fields are in different locations each year. Both RoozenGaarde and Tulip Town also have displays of tulips in gardens for visitors to view and photograph.
The festival, after 34 years welcomes people from across the United States and from around the world. In 2016 the festival greeted visitors from all 50 states and from 93 foreign countries.
For the photos, I stayed away from the main crowds, finding a smaller field, where we could set up. I recommend you get there early to avoid the Instagrammers, unless you're into that sort of thing. While visiting the valley, enjoy the local farms produce. The festival is like a Spring country fair with hot dogs, donuts, that sort of stuff, but all farm made.
…
My daily shooter is Sony A1 with a vertical grip and various Sony lenses attached like the FE 20mm F1.8. Find more gear recommendations in our shop. As an Amazon Associate I earn from qualifying purchases.