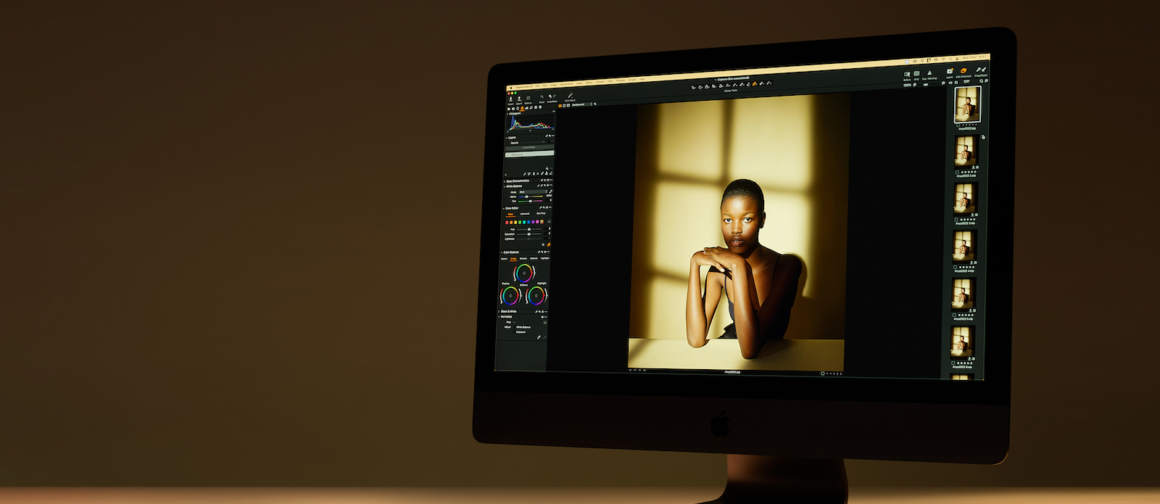 Earlier this week, an upgrade to Capture One Pro was announced. After the launch, my friends at Capture One posted 7 reasons why you should upgrade. Here they are. When I'm in the studio, Capture One is what I use.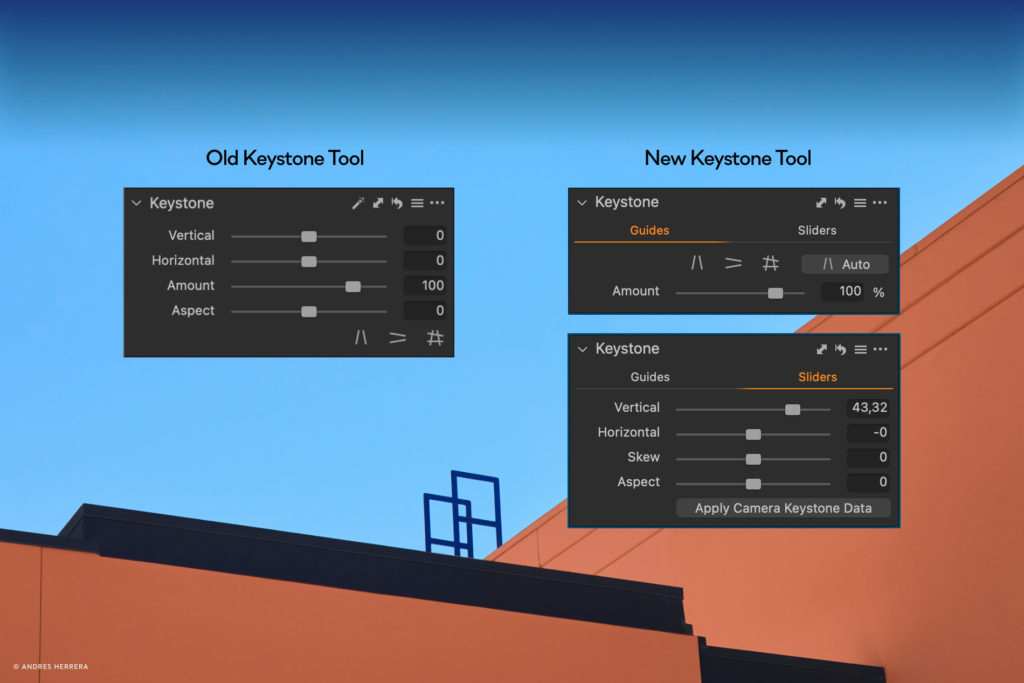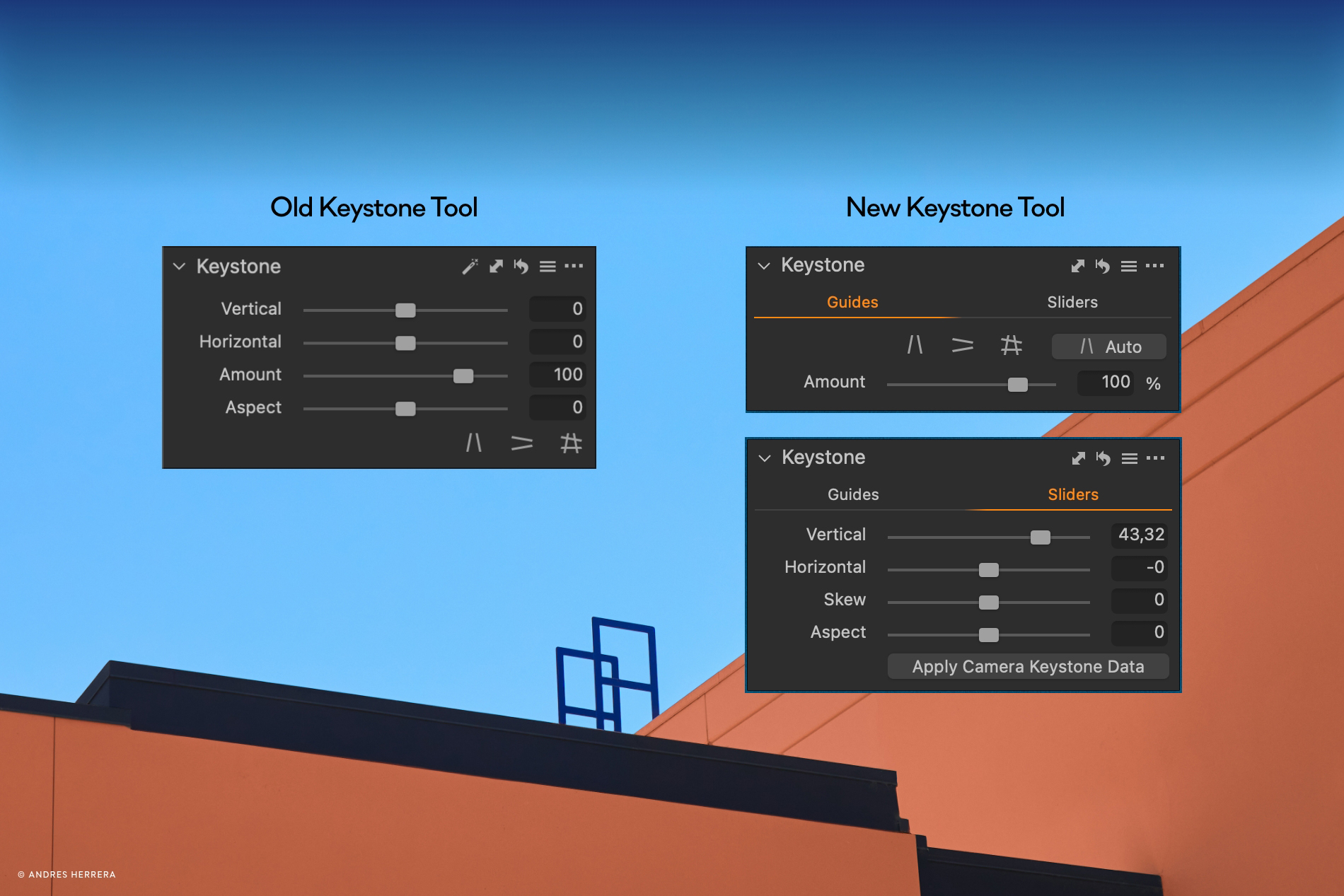 Get perfectly straight lines with the new and improved Keystone tool— Previously, the Keystone tool let you straighten your lines by using vertical and horizontal sliders or using cursor markers to pinpoint lines that should be parallel. It didn't work great. The newest version a introduces automatic correction, driven by AI, to get perfect lines every time.
Faster loading and rendering on your M1 Mac (Apple Silicon)—Owners of Apple M1 machines will see huge improvements to the speed of their workflow after updating to the latest version of Capture One Pro. Preview generation, Luma Mask rendering, and Feather and Refine Masks now load faster than ever.
Improved Auto Rotate—Updating your software will get you better results when using Auto Rotate, especially on images with clear horizons.
More intuitive crop aspect ratio—When changing the aspect ratio through the Crop tool, the Crop will instantly snap to the new ratio.
Get easier access to your favorite tools in drop-down Menu—Previously, some important functionalities could only be found by long-pressing icons in the drop-down menu. The latest update includes a redesign of the icons and drop-down menu to make your favorite tools and options quick to find and easy to use.
Customize your sorting—Capture One Pro has always sorted images by name as a default. This is not optimal when shooting with multiple cameras. After updating your software, you will be able to set custom default sort criteria as well as direction.
Share your images for longer with 14-day sessions in Capture One Live—Live Sessions can now last up to 14 days, giving your clients, collaborators, or colleagues more time to preview and rate your images on their browser before you export them from Capture One Pro.
Find the upgrade to Capture One Pro here.
…
My daily shooter is Sony a9 II with a vertical grip and various Sony lenses attached like the FE 20mm F1.8. Find more gear recommendations in our shop. As an Amazon Associate I earn from qualifying purchases.