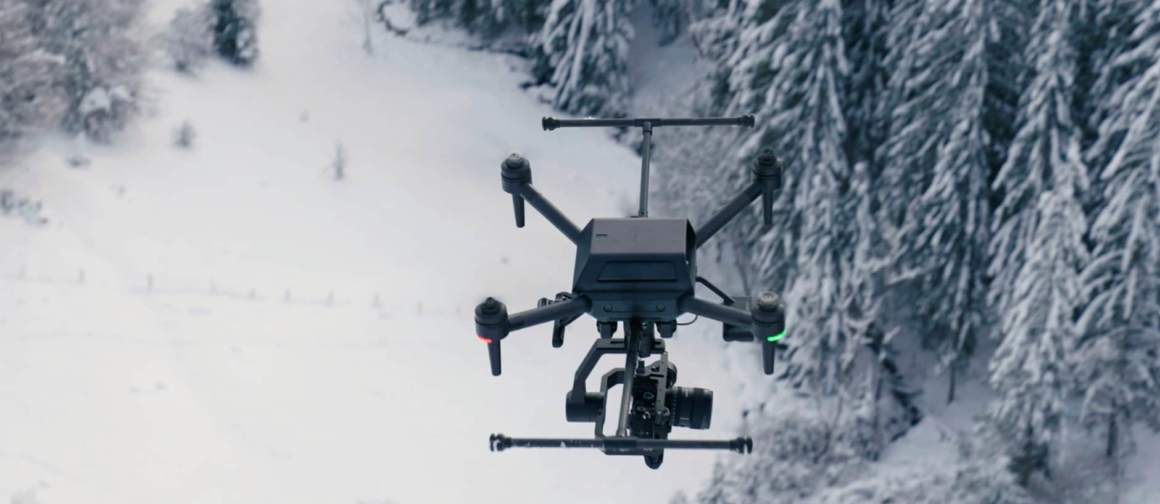 An Airpeak S1 updated app is available. Version 1.2.0 for the Airpeak S1 aircraft and remote controller. And, the Airpeak Flight app is updated to version 1.4.0. These Airpeak S1 updates include the pre-flight check screen display, shutter sound notifications, and zoom lens control.
Mission Flight has been improved to offer support for more use cases like shooting for mapping or modeling. Airpeak pilots will update the system software from the Airpeak Flight app.
Airpeak S1 Updated App Features
Improves usability during shooting
Adds a new compatible zoom lens model
Adds new main gimbal control mode
Supports advanced mission flight features
The Airpeak S1 is available from select retailers like B&H and direct from Sony for $8K  If you haven't already heard of Sony's drone, here's what you missed. Correspondingly, it's the
The world's smallest drone will fly with a full-size mirrorless interchangeable-lens Alpha camera
In similar fashion it offers endless creative possibilities for visual storytelling professionals
Dynamic flying capabilities, including a maximum speed of 55mph (90km/h), a maximum angular velocity of 180°/s,² and a maximum tilt angle of 55°
While it's propulsion technology provides resistance in strong wind speeds up to 44.7mph³ (20m/s)
Stereo cameras installed in five different locations of the aircraft
Sony's vision sensing processor that accurately estimates the aircraft's spatial position and orientation in real time, enabling a stable flight
…
My daily shooter is Sony a9 II with a vertical grip and various Sony lenses attached like the FE 20mm F1.8. Find more gear recommendations in our shop. As an Amazon Associate I earn from qualifying purchases.