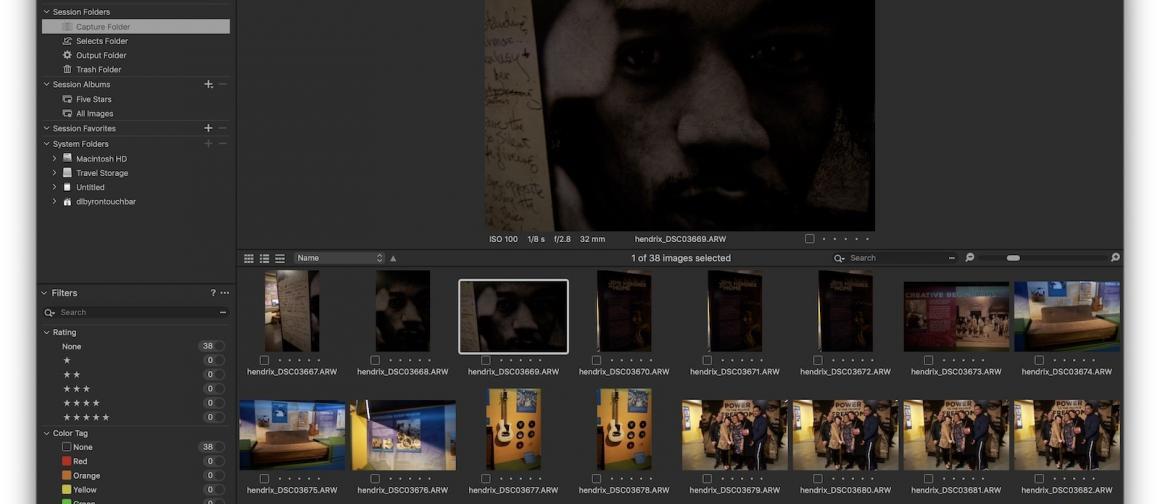 Late into trying the Capture One 12 beta I spent all of ten minutes in it, so my Digital Photo Pro post is primarily about their 12th release.
However, discovering there's an SDK, plugin architecture, and expanded AppleScript capabilities means that what photographers always wanted Capture One to be, a replacement for Aperture, may finally materialize.
3 years ago, Aperture users flocked to the app made by the Danish company Phase One when Apple killed their fav program. Ever since then, Capture One has filled in just fine with subsequences releases.
Shipping a free version of the app with every mirrorless camera has boosted their market position with Sony shooters. Last year they released styles, and roundtripping with Photoshop means it's a compatible app in a creative workflow rather than an either/or competitor with Adobe.
If you're not using Capture One now, you should def try it and obviously upgrade from 11. Read up on my previous posts too, like about a creative workflow.
Your Happiness is Their Concern
Besides making a killer photo app, what you need to know about the Danes is they are the happiest people on earth. I know this because I've hung out with the Capture One crew at Kando.
Their happiness is palpable.
A distinct positive attitude is expressed in their approach to software licensing as well. You see, Phase One wants you to be happy, so they ship Capture One in several versions. The 12th rev supports more than 500 cameras from all major camera brands. Capture One Pro Sony 12 and Capture One Pro Fujifilm 12 support cameras from those brands, respectively. The Fujifilm versions has film simulations.
Photographers can purchase or subscribe. A perpetual license is $299, with upgrade pricing from previous versions starting at $149. Capture One Pro Sony and Capture One Pro Fujifilm are available for $219.
Subscriptions are as low as $15 per month, and Capture One Pro Sony and Capture One Pro Fujifilm subscription plans start at $14 a month.
For a complete list of all products and licensing options, please visit the Phase One store.
A 30-day fully featured free trial of Capture One 12 is available. Download the trial here.
…
My daily shooter is Sony a9 II with a vertical grip and various Sony lenses attached like the FE 20mm F1.8. Find more gear recommendations in our shop. As an Amazon Associate I earn from qualifying purchases.