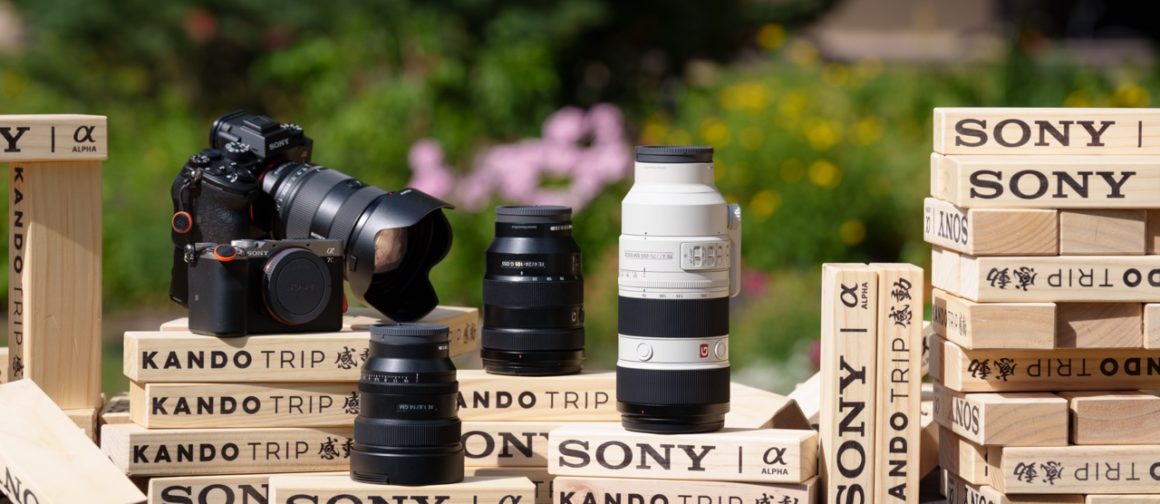 How Tony Gale got the shot is a featured story on Sony Alpha Universe. Tony (@tonygalephoto) is behind the scenes for many of my shots at launches and events like Kando Trip; including, the Jenga gear shared on Instagram.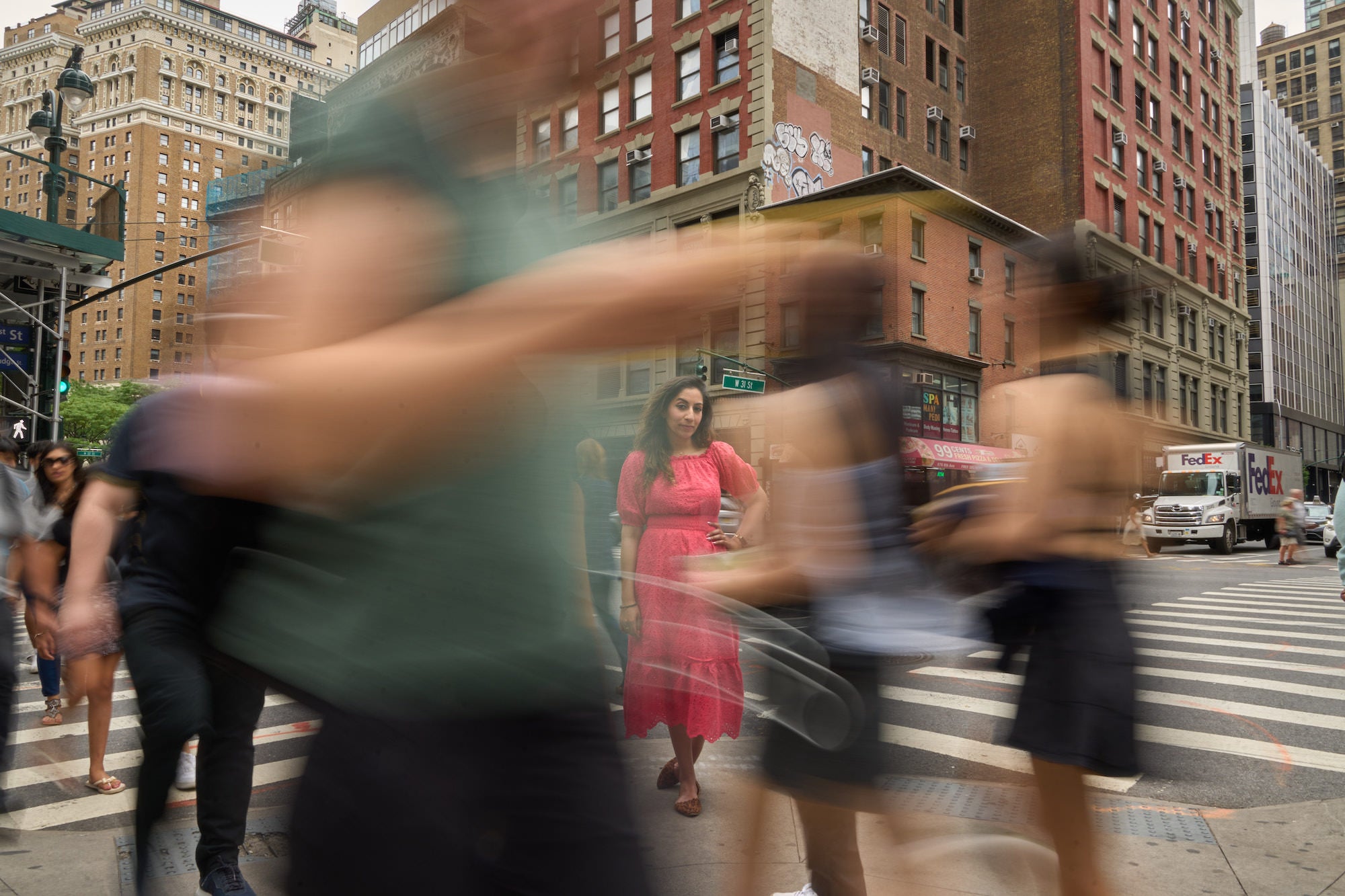 In the feature, Tony explains how he used a slow shutter speed to get a unique street portrait.
After trying a few different options, I decided to make this photo happen, I needed a slow shutter speed. Typically I would use a tripod for something like this, but because it wasn't planned I didn't have one with me. I used the strap pulled tight around my neck to help keep the camera steady, and used the tilting LCD to compose, this also helps get the camera lower which adds a bit of drama.
Using your neck as a tripod? That's a Tony tip for sure. You can also see where I got the Jenga idea from in Tony's post about the LinkBuds S ($198 on Amazon). Tony and I both shoot with the Alpha 1 ($6498 at B&H) and the go-to 24-70 G Master II ($2298 at B&H). Tony's settings are in the caption above.
How Tony Gale Got the Shot: Eye and Manual AF
Tony focused first with Eye-AF and then switched to manual focus so the people walking past the subject wouldn't trigger the AF. At 10 FPS, motion is blurred and the subject isn't. What I like about the shot and working with Tony is staying out of photography rut. Trying new things and doing so in the moment. Shooting like that is why I think Tony and I get along.
Also, don't miss Tony's 50-state Slide Show.
…
My daily shooter is Sony a9 II with a vertical grip and various Sony lenses attached like the FE 20mm F1.8. Find more gear recommendations in our shop. As an Amazon Associate I earn from qualifying purchases.