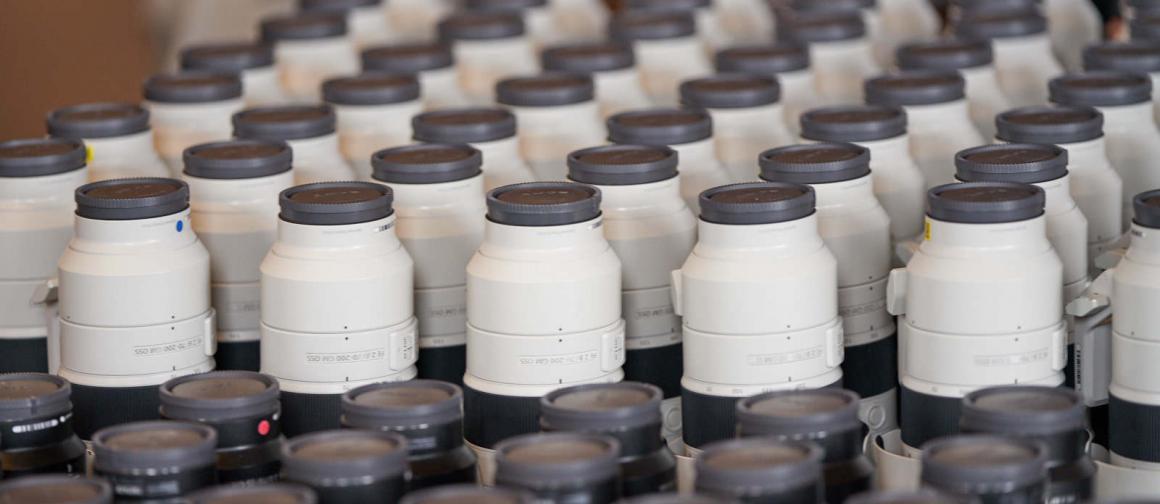 Even bigger news than Bezos and Amazon today (in the camera biz) is Neal Manowitz was promoted to run Sony Alpha. Neal will replace a retiring Mike Fasulo. The  success of the Sony Alpha division has been due to his leadership.
As someone who has spent much time with Neal at launch events, I'm happy about this announcement. I also wish Mike a happy retirement.
Throughout his extensive career at Sony Electronics, Mike has demonstrated outstanding leadership and dedication, culminating in the strategic turnaround of our electronics business in North America, and the achievement of record results. Through his uncompromising focus on creating unique and compelling customer experiences, he has contributed greatly to Sony's Purpose to 'fill the world with emotion through the power of creativity and technology," said Kenichiro Yoshida, Chairman, President, and CEO, Sony Corporation.

Mike Fasulo

He has also maintained an unwavering commitment to serving the community and society. I want to thank Mike for his strength, passion, and exceptional stewardship of Sony Electronics over many years.
Yoshida added
Neal's 25 years of service to Sony have been defined by his remarkable performance. I am confident that with his strong background in technology, and expertise in engaging closely with customers, he will further contribute to enhancing Sony's value in the North American market as a creative entertainment company with a solid foundation of technology.
What the team at Sony deserves the most credit for is the community of creators they cultivated. I expect that community to thrive with Neal's leadership. The business is in strong financial shape with a talented pool of employees.
Mike's retirement is effective April 1. Read more about Mike and Neal from Sony.
…
My daily shooter is Sony a9 II with a vertical grip and various Sony lenses attached like the FE 20mm F1.8. Find more gear recommendations in our shop. As an Amazon Associate I earn from qualifying purchases.