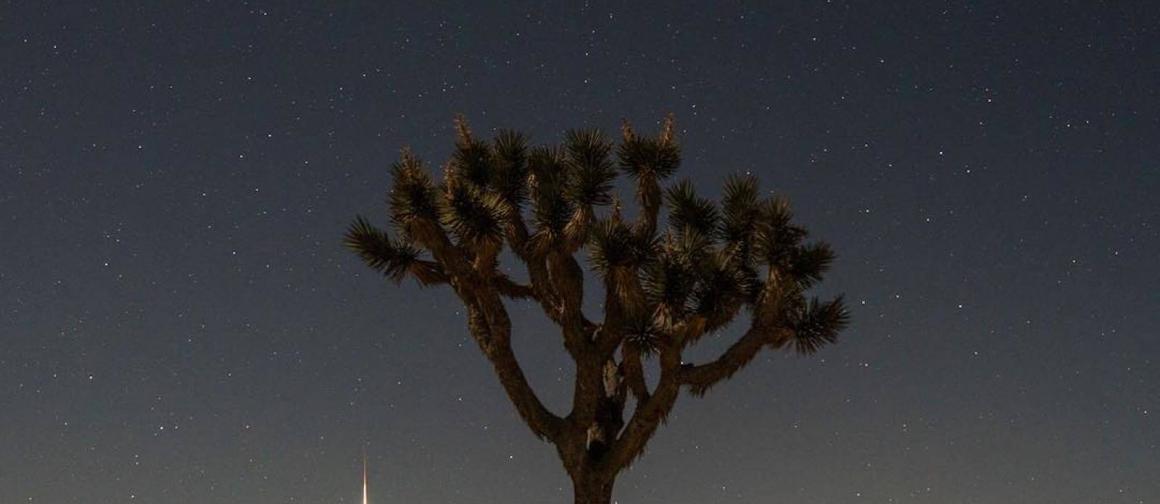 Some good, actually great, creative advice from Popular Science and my friend Stan Horaczek. And, the lead photo was taken with a A7R II with wide-angle 20mm Sigma Art lens.
See the photos from Jack Fusco on Facebook (just don't use any personality apps!). Also on Instagram.
The last bit of Moon light hits the mountain peaks as @photojbartlett looks out over South Lake. Anyone have plans to head out under the stars soon? I've been dying to get out, but we've had a rare run of cloudy skies in the forecast with even the conditions in the desert not looking good! Oh well, hanging in there and hoping it changes soon.
The featured image on this story, also by Jack Fusco, is from Joshua Tree where I was earlier this month on a shoot too. The story includes some great advice
In terms of camera gear, you'll want a wide angle lens with the widest possible aperture for letting in light—the sky is dark after all. You'll also want a sturdy tripod to hold your camera still because you're going to be using a long exposure time, which invites unwanted blur from camera shake. Your hands can't hold a camera steady for 30 seconds, even if they're not shivering.
What you also want is patience and trying different settings in real time. Fusco recommends starting f/2.8 or below, and exposure time of 15-30 seconds, and an ISO setting of 1600 to 3200. I'd not push it past 1600, but Fusco sure knows his stuff and what I like best is I have an astral shoot on my calendar for this summer.
Based in Seattle, it's pretty much impossible to get clear skies, but just a hour or so drive from here it's not. I'll have Sigma lenses with me too. As our followers now we work with them on sponsored content with more coming.
---
Also published on Medium.
…
My daily shooter is Sony a9 II with a vertical grip and various Sony lenses attached like the FE 20mm F1.8. Find more gear recommendations in our shop. As an Amazon Associate I earn from qualifying purchases.