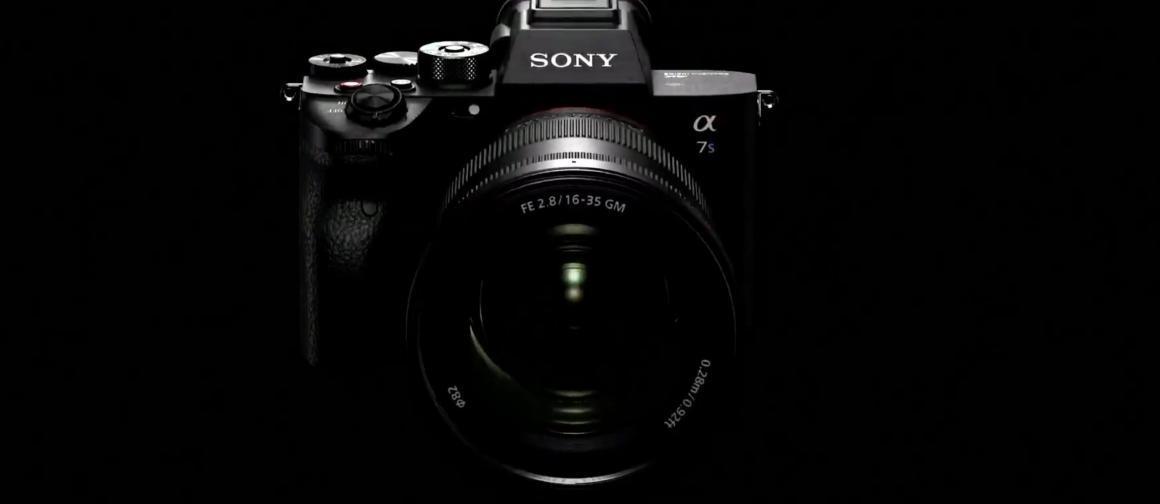 Today we learn that the Sony a7s III is built for 4K. After 5 years of development, the a7s III is the best possible camera to deliver 4k. Sony decided to go a different direction than 8K and have launched a new flagship to make their point. Considering the issues 8k cameras are having, it would be hard to argue with Sony's position.
Camera companies traditionally release new flagships like this camera during the Olympics. The a7s III launch follows the 12-24 and AP collaboration. Both of which would've occurred during the now delayed summer games. The press briefing I attended was thick with tech, a laundry list of impressive features. Of those, I think how Sony describes the camera's intent, the S in the name, is the most relevant. The S stands for
Sensitivity
Speed
Supreme
There's an all-new image sensor (Bionz XR), processor, and OLED viewfinder. The back illuminated full frame 12m sensor has large pixels, a 120p high-frame-rate at 4k. Movies are recorded at 10-bit depth, with 4:2:2 color sample, 15 stops of dynamic range, and 2x the readout speed of the mark II.
That's a lot of tech, as I said above. What it all means is new creative possibilities with a camera that'll turn light into day. By limiting the pixels, Sony increased the range and sensitivity. 12MP is just the right amount for 4K. While creatives are looking at this camera for movies, it'll perform as a still camera too. The body is like the a7rIV and the a9 II with all new parts. The large pixels means more signal and fast readout. The image pipeline can push data and focus with Phase Detection AF using 92% of the sensor.
a7s III is Built for 4K
So the a7s III is built for 4K and Sony listened to their shooters. They've elevated the standard of their camera body by hardening it and adding a side-opening, variable-angle monitor. The dual CFxpress Type A slots read the new format and SD UHS-II, UHS-1 cards. The cards have a heat sink structure to keep the camera cool. The slots are configurable for simultaneous recording, relay, and sort. The body dissipates heat.
As soon as Sony sends me a demo, I'll share the images and my reaction to Sony's statement on 4K. Also, check Sony Alpha Universe for all the a7s III news; including, demo videos.
The a7s III will retail for ~$3500 and ship in September. Pricing is TBD on the CF Express A card and reader.
Sony a7s II Features
During the press briefing, Sony was most enthusiastic about the all-new sensor, the QXGA viewfinder, and speed. The theme of the launch, as Sony told me is "Best-ever 4k."  For example, 2x the readout speed of the mark II on the sensor minimizes rolling shutter to a min.
Here are the camera's main features
Exmor R sensor
BIONZ XR engine 8X more performance
Unprecedented performance
Advanced AF for movies and stills, same tech as the a9, not as fast.
Extensive movie assist functions
Pro body
Expanded connectivity
Reliability and dependability
Revised menu structure with touch control for menus and camera operations
New finder optics, much more realistic, rivaling an optical viewfinder
5-axis IBIS
Internal, heat-dissipating structure
Sony a7s II Specs
One could write a white paper or a thesis on the amount of tech Sony is shipping with the a7s III. Here are the highlights
12M pixels for the best balance of sensitivity, speed, and quality
BSI Reverse Structure for maximum light gathering
Large pixels for high sensitivity, dynamic range, and low noise
ISO range 80-102,400 standard; 40-409,600 extended
15 + stop dynamic range in moving shooting, S-Log 3
Optimized readout speed 2x the the a7sII in all modes
10 FPS continuous shooting
4K full pixel readout without binning in all modes
759 Phase Detection AF points, 92% area coverage
Best-Ever 4k Movie Performance
Sony is not exaggerating the best-ever 4k. The slow motion specs were only previously available on studio cameras.
4k full pixel readout without binning in all modes
Up to ISO 409600
10-bit depth, 4:2:2 color camping in all formats
XAVC0S Long GOP, and All Intra
Up to 120p frame rate (4k); up to 240p (FHD)
S-log2 and 3
Three gamut settings
Full frame 4624×2408, 16-bit RAW output (up to 60p)
Record up to an hour at 4k
16-bit RAW Output
Up to 4 channels of digital audio recording
Sony has delivered a camera for their shooters with some surprises. If you're looking for 8k, step up to a studio camera or try your luck with their competitors.
…
My daily shooter is Sony a9 II with a vertical grip and various Sony lenses attached like the FE 20mm F1.8. Find more gear recommendations in our shop. As an Amazon Associate I earn from qualifying purchases.