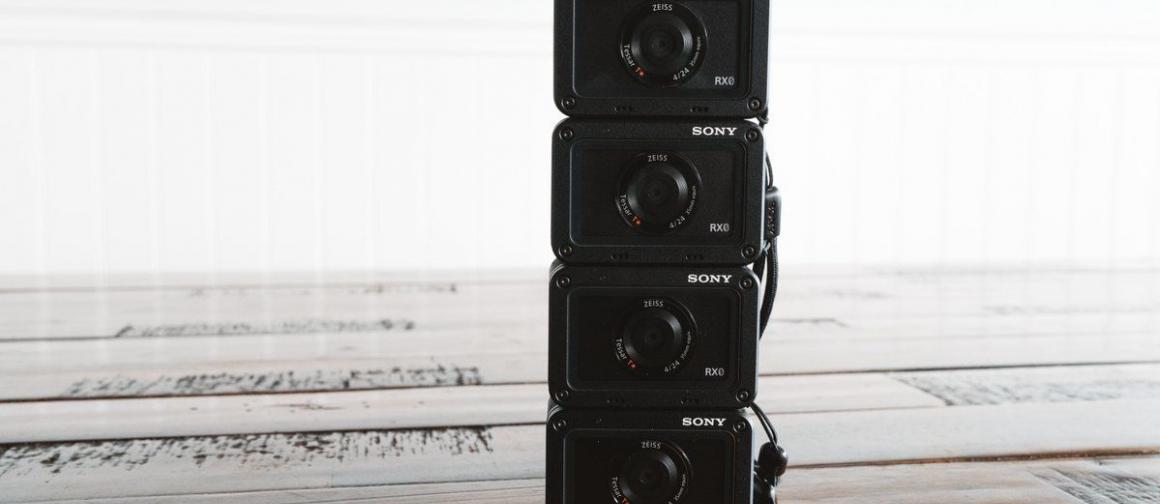 A camera that fits inside a tumbler can also get easily mistaken for a treat! This is an extreme close up of Kai, my good friend's dog. I took an RXO with us on a walk, was taking some shots, and it nearly got eaten.
My fault for waving a big dog, bite-size treat around.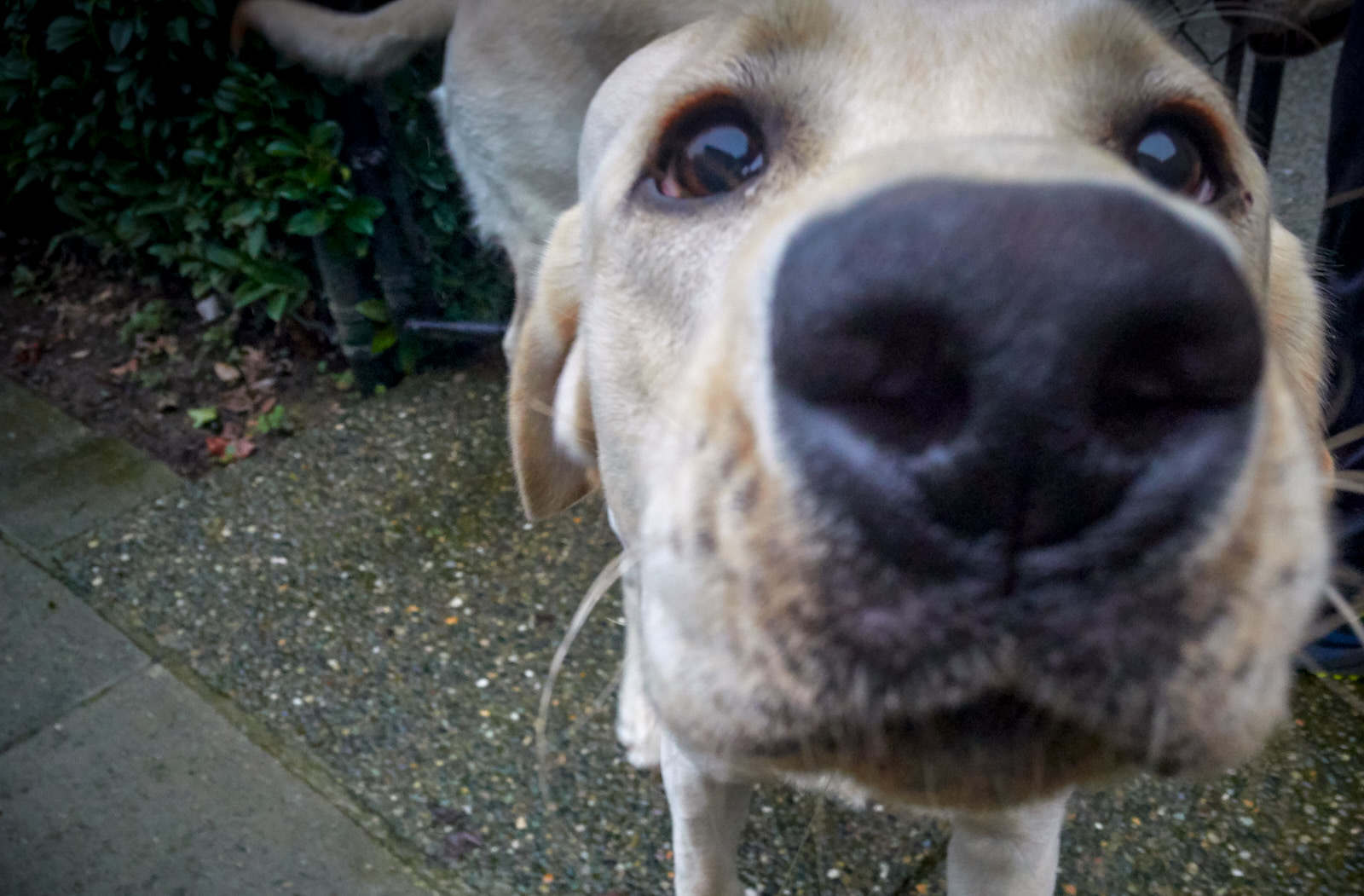 Also, a super fun shot.
As I've discovered the RXO is a real treat to shoot with and I've had a 1/2 dozen with me since the holidays: in Maui, Park City, and now back in Seattle. Here's another photo from the walk, a quiet moment on Lake Washington, the dogs were ahead of me.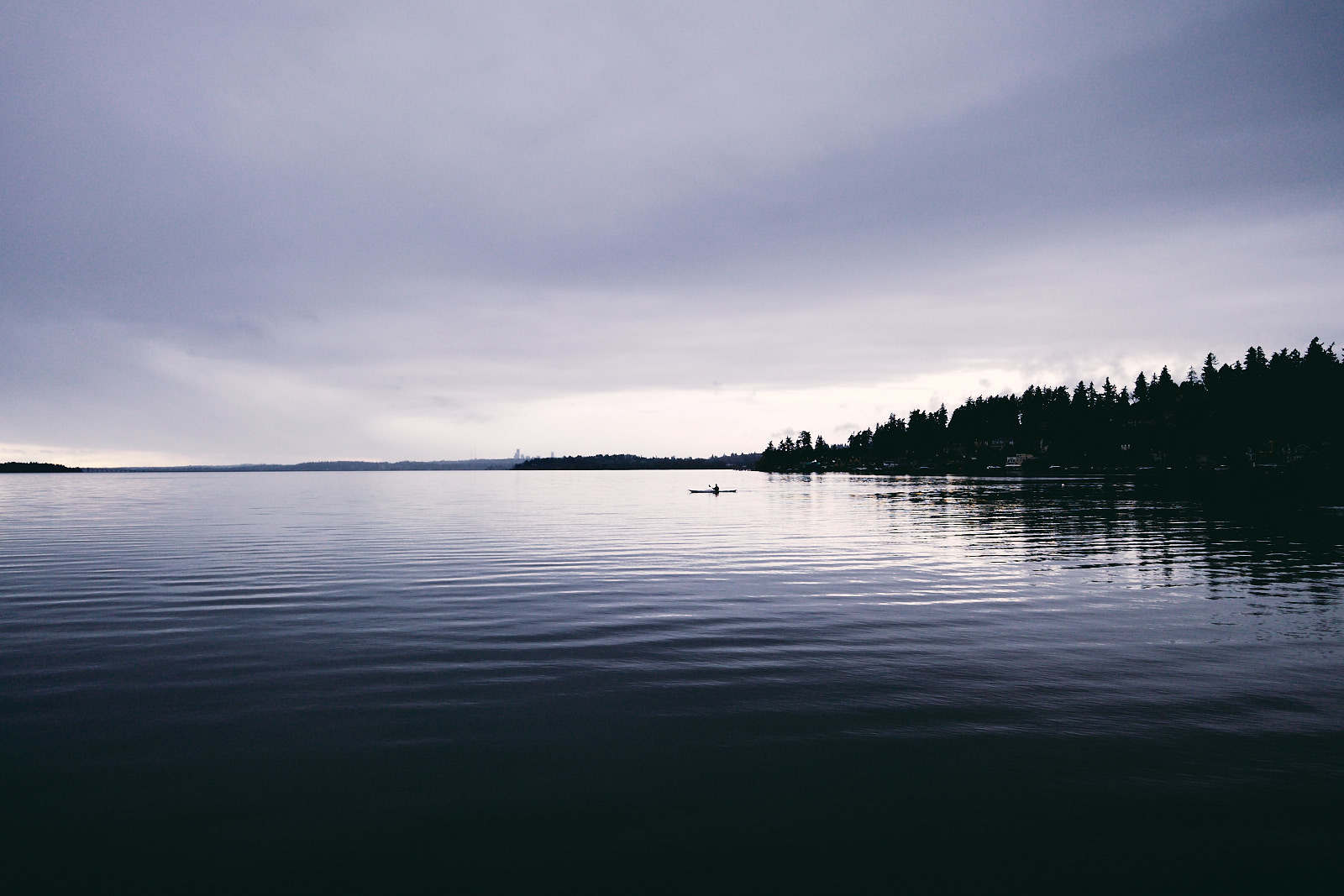 Don't just take me word for it, see the work from Braedin Togh who shared an edit last week shot with RXOs in Banff. He dropped his in a coffee cup, instead of a tumbler, but it's the same effect from a camera that goes pretty much everywhere.
We had six RX0 cameras and in addition to the lifestyle and adventure aspect, we wanted to use the slow-motion feature to make everything really experiential.
Also see the trailer from a major motion picture RXOs were used for the action shots. I can tell you, if you ever hang out with Kai and his brother and sister, that's what the experience is like…just don't get the camera too close to Kai's mouth.
The RXO camera surprises anyone I show it too and for good reason, it's a hardened, weatherproofed, minaturized RX100 Mark V. Find the RXO on Amazon.com for $698.00 and shipping now.
Sony also just launched a control box for the RXO with more accessories. With the box, the settings of all connected cameras can be changed simultaneously and can be triggered to all start/stop recording at the same time. Sony's latest version 6.2 of its PlayMemories Mobile app, available next month, expands the multi-camera control capabilities when paired with the RX0. Instead of the max of 5 now (I held the 6th one, while the other 5 were on a bike), the new version will sync 50 RX0 cameras via an access point and control them simultaneously.
Fifty.
…
My daily shooter is Sony A1 with a vertical grip and various Sony lenses attached like the FE 20mm F1.8. Find more gear recommendations in our shop. As an Amazon Associate I earn from qualifying purchases.