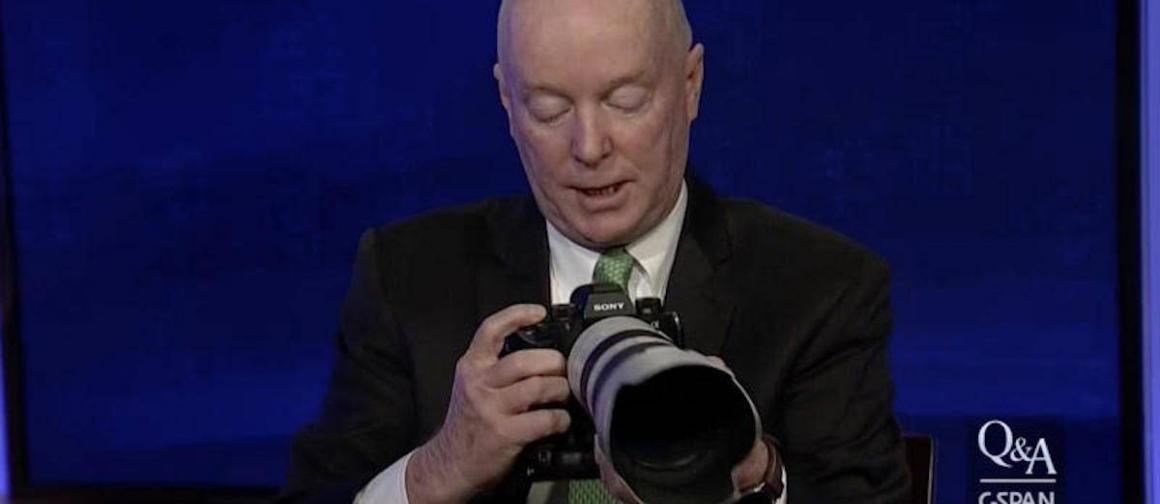 There are Sony a9s in the Whitehouse Pool and keep showing up. I can confirm at least two and one of them was just seen on Instagram during a presidential departure.
Before that, they appear for a few seconds during the Cohen hearings.
Meadows angrily accuses Tlaib of racism for calling him racist pic.twitter.com/4Wj6FcJO6l

— Aaron Rupar (@atrupar) February 27, 2019
I don't have any interest in politics, just to be clear, this story is about Sony a9s in the Whitehouse Pool. The reason why reporters are using the a9, I shared when it was first used in the White House by Doug Mills.
.@realDonaldTrump hands are seen as he listens to members of congress discuss Immigration reform in the Cabinet Room of the White House. #45POTUS pic.twitter.com/WdutrbFah9

— Doug Mills (@dougmillsnyt) January 9, 2018
It's a game changer for them because of the silent shooting. The Washington Post picked said as much reporting on benefits in story that includes a longer discussion about the changes in the press corps.
In a fascinating discussion with C-SPAN's Brian Lamb, Doug Mills, a longtime White House photographer for the New York Times, spoke about his own conversion from a noisy to a silent camera. "I can take your picture right now and you can't hear it.
Afer Doug Mills switched to the a9, others did too.
Sony came to me and asked if I'd be willing to try it. I remember saying to one of the technicians, 'This is a game-changer,' he said.
It is a game changer and for more reasons than silent shooting, which is important in the media scrum.
The other game changer is Real-Time Tracking AF. Sony's autofocus now locks onto a subject and you're free to follow it, recomposing while the object moves and even if other objects get between you and it. Visual indicators show you what the camera is locked on and a white box flashes indicating the camera is capturing a frame. With no blackout or sound.
Game-changing stuff.
Related a9 Posts
…
My daily shooter is Sony A1 with a vertical grip and various Sony lenses attached like the FE 20mm F1.8. Find more gear recommendations in our shop. As an Amazon Associate I earn from qualifying purchases.