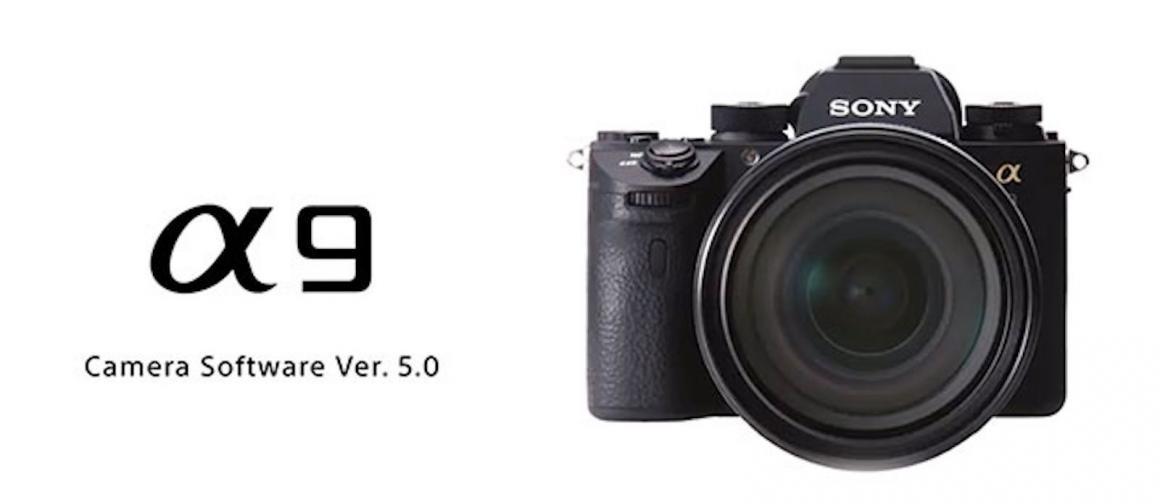 Today, Sony a9 firmware 5 dropped and it contains 34 feature updates including Real Time Tracking and Full-time Eye AF. Sony refers to Firmware 5 as 'Sony a9 Reborn." I compared it to how Tesla unlocks features and wrote this post to share what's new in Sony a9 Firmware 5, the biggest technological jump in Sony mirrorless cameras since they launched over 8 years ago.
It's a lot to cover.
I shot with an early pre-release version of  firmware in San Diego and attended a media briefing about it last week. Additionally, over at Imaging Resource, they just published an interview with Kenji Tanaka, he's responsible for the update.
Here's what he had to say:
On the top of a high speed platform, we can create AI, but if the platform is slow, the moving subject will be gone! But our platform has a very high speed. That is our special talent or unique technology. Then, on top of this high-speed platform, we have an AI engine.
What's New in Sony a9 Firmware 5 is an AI Engine
Sony's flagship a9 ($3998 on Amazon) is a high-speed platform that now runs an AI engine. The a9 fits my style of shooting and I bought one for this update.
The most noticeable of the updates are Lock-on AF has been replaced by Real Time Tracking. Sony a9 already had the Best AF system and Real Time Tracking is next level. The AI engine supports it by detecting subjects and locking onto them.
I'll put it this way, If Sony made cars, their fleet would be self-driving by now.
Lock-on AF uses three factors to track focus:
Real Time Tracking uses five factors to track focus:
Color
Pattern
Distance
Face
Eye
Real Time Tracking processing and analyzes these five factors continuously to provide the most accurate Continuous AF. To give the a9 firmware update some historical context, the last technological jump this big was when the Nikon F3AF brought autofocus to market 36 years ago in 1983.
Here's the best part…the firmware is a free upgrade available from Sony's support page today. Before updating, read this guide from Brian Smith.
Full-time Eye AF
Once you enable Face/Eye Detection in the menu, Eye AF is on whenever AF is active. This includes half-press of shutter button or full-press of Back-Button AF. Previously, you had to activate Eye AF with a press of the center button.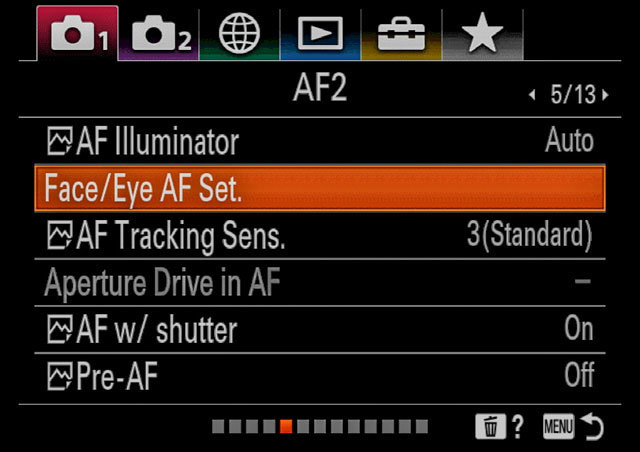 Full-time Eye AF works so well that I don't see any real need for portrait photographers to ever use the joystick again…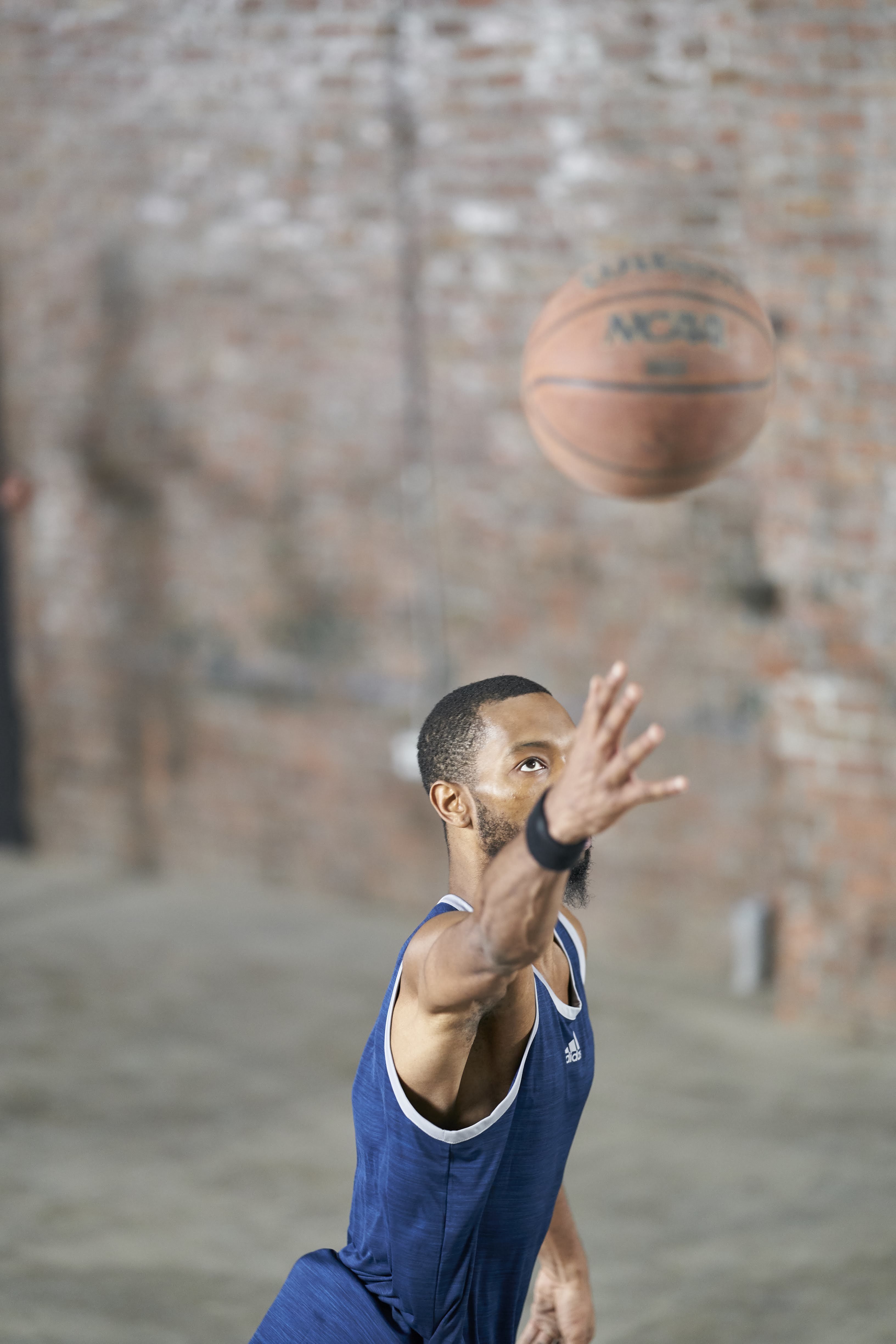 Right/Left Eye Select
The camera will auto-select the nearest eye. You also have to option to select  the right or left eye.
Menu > Camera Settings 1: AF2 > Face/Eye AF Settings > Right/Left Eye Select > Auto/Right Eye/Left Eye
You can also assign "Switch Right/Left Eye" to a Custom Button such as the Focus Hold Button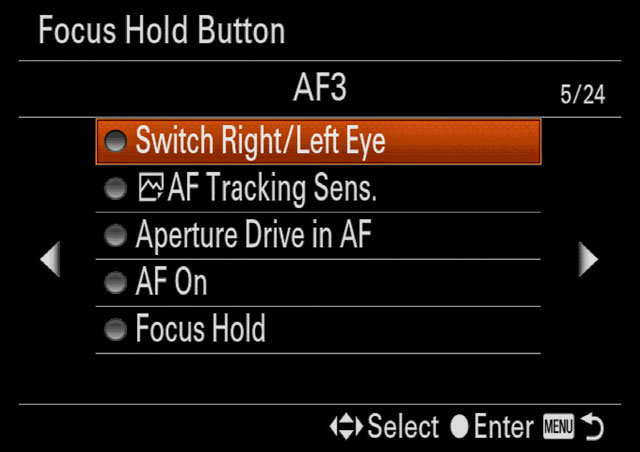 Visual Custom Key Menu Settings
A visual display now shows you what each Custom Button is assigned to.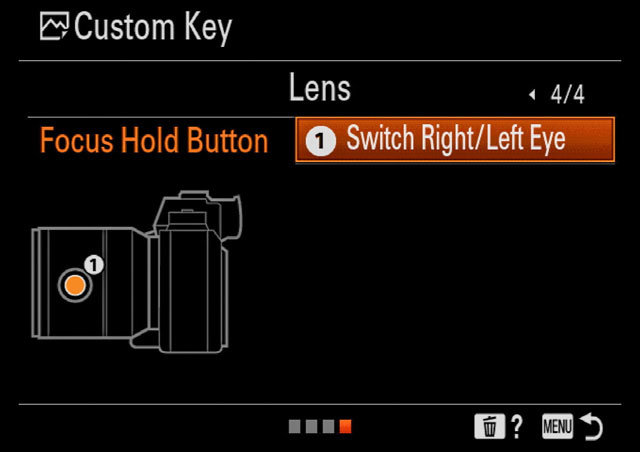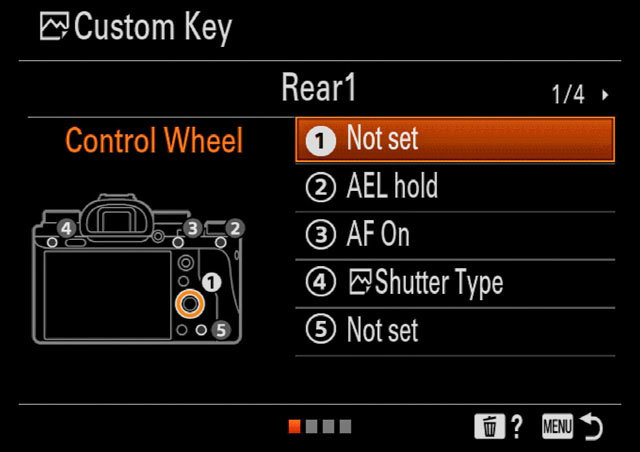 1:1 Aspect Ratio
Before this update, the only Sony camera with a 1:1 aspect ratio is the RX1R II. It's now a choice with 3:2 and 16:9.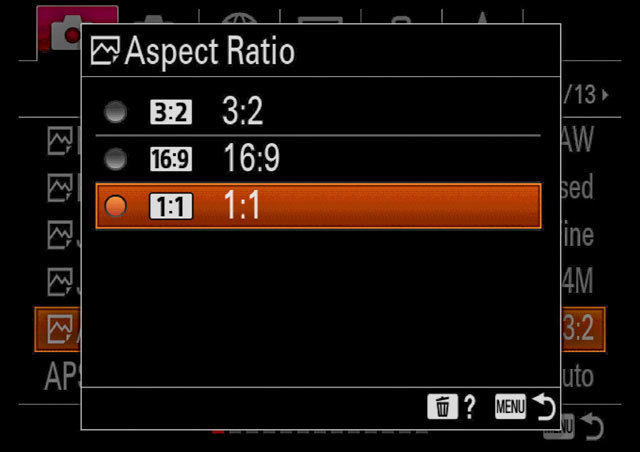 New Transfer & Tagging App
This topic deserves its own post and I'll follow up once I've tried it out. The new Transfer & Tagging App for iOS and Android smart phones allows you to transfer photos to your smartphone, pre-load a caption general caption than use voice to update the caption, crop and upload via FTP or publish on social media.
Phase Detection AF to F16
Firmware 5.00 will add a full stop of sensitivity to Phase Detection AF extending to F16.
Blue Peaking Color Added
A fourth blue option is available in the focus peaking choices. I use this to see what's in focus, even on the sunniest days.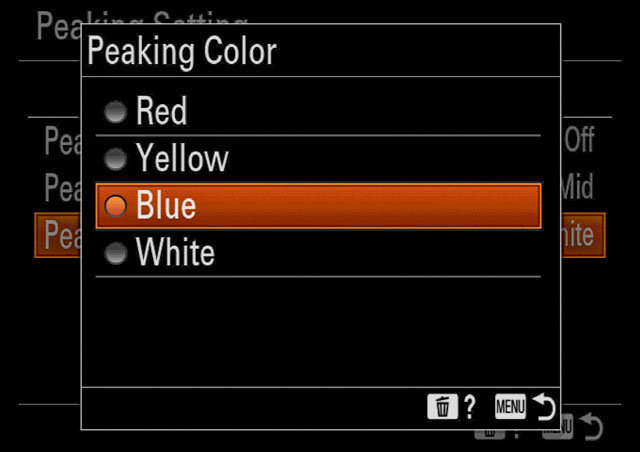 Focus Area Limit
Deselect AF Areas from the Menu that you do not wish to use.
Focus Circulation
Focus Circulation allows you to jump from the far right side of screen to far left side (or vice versa) or top to bottom. This feature is helpful when tracking an object across a scene.
Min and Max ISO Range Limit
ISO Range Limit allows you to set a Minimum and Maximum ISO.
Display ISO in Video Mode
When shooting video the ISO is displayed on the bottom of the frame.
Touch Focus / Touch Tracking
I don't use this touch focus on any of my cameras, but it's available on the a9.
Contrast AF with 425 Points
Sony a9 Contrast AF has been upgraded from 25 to 425 Points.
Rollover to Second Card Slot
My most requested feature is the rollover from 1 card to another.
Sony a9 Firmware Update 6.0 Coming this Summer
After firmware 5, update 6.0 will add Animal Eye AF and Interval Shooting.
More a9 Posts
…
My daily shooter is Sony A1 with a vertical grip and various Sony lenses attached like the FE 20mm F1.8. Find more gear recommendations in our shop. As an Amazon Associate I earn from qualifying purchases.