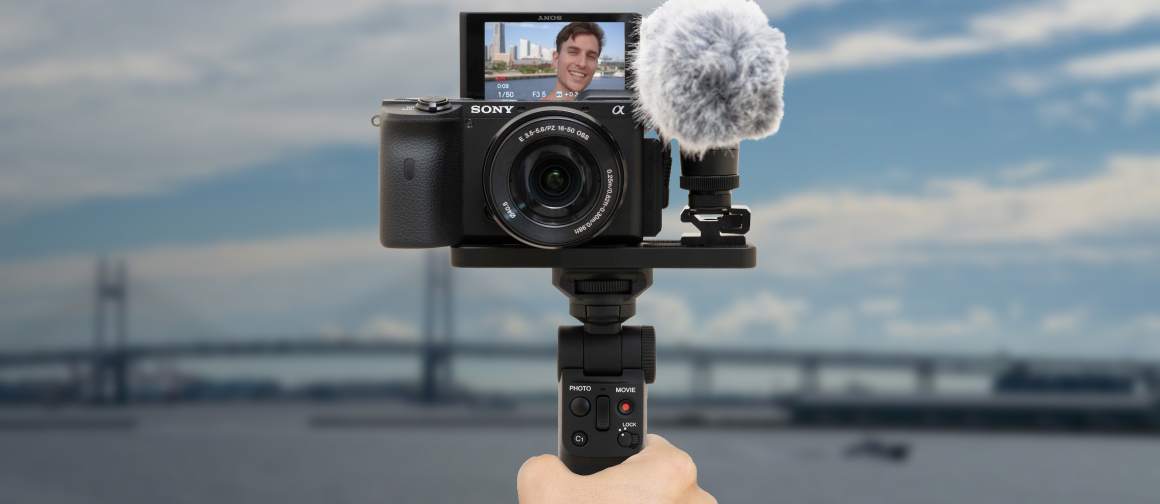 Alen Palander posted his Sony wireless grip review. Announced earlier this week, the GP-VPT28T works with a number of Sony cameras. And, it provides both a grip for comfortable vlog-style shooting and selfies with a Bluetooth triggering system for remote camera operation. Compared to a Gorillapod, Alen notes that the  GP-VPT28T "is easier to use and more functional."
I agree with Alen's Sony wireless grip review and used the wired version while traveling last year. The Bluetooth triggering system for remote camera operation means a solo creative can get more video recorded. In addition to providing a comfortable shooting position, the wireless grip works in vertical shooting mode. It locks in the vertical position. It also has a built-in tripod, to allow for hands-free single-cameras shooting for the solo content creator.
The grip works with the Sony
The grip costs $140 will be available at the end of this month. Pre-order now  from B&H or at your local camera store, like Glazer's in Seattle. The wired version of the grip costs $98 on Amazon.
…
My daily shooter is Sony a9 II with a vertical grip and various Sony lenses attached like the FE 20mm F1.8. Find more gear recommendations in our shop. As an Amazon Associate I earn from qualifying purchases.